Isagenix Completes Recapitalization Transaction And Transition To New Ownership
April 17, 2023
By Team Business For Home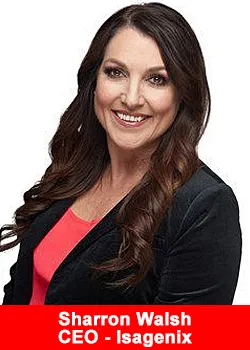 Isagenix International ("Isagenix" or "the Company"), a leader in providing nutrition solutions for weight loss, performance, and healthy aging, is pleased to announce the completion of its recapitalization process in accordance with the terms of the Restructuring Support Agreement ("RSA") it reached on February 27, 2023.
With the support of an Ad Hoc Group of the Company's investors, Isagenix is now positioned to operate with a stronger financial structure, reduced debt, and additional resources, having eliminated approximately $130 million in senior secured debt and approximately $40 million of unsecured debt.
The Company has also transitioned majority ownership to a group of its investors, including
Arbour Lane Capital Management LP ("ALCM"),
Cerberus Capital Management, L.P. ("Cerberus"),
Crescent Capital Group ("Crescent"), and
Summit House Capital Management LLC ("Summit House").
Isagenix co-founders Jim and Kathy Coover maintain minority ownership as they continue supporting the go-forward business strategy as evidenced by their contribution of $95 million in value, through the combination of newly contributed cash and their forgiveness of debt.
Pursuant to the terms of the RSA, the Company and its advisors will be forming and announcing a new Board of Directors in the coming weeks as it continues implementing the new ownership structure. The renewed Isagenix team will drive investments in innovation, digital solutions and overall wellbeing while operating with a sustainable capital structure.
"This is a watershed moment for Isagenix, and we are ready to innovate and reinvigorate our business by building on the strong financial foundation we've set through this process,"
said Isagenix Chief Executive Officer Sharron Walsh.
"In the near term, our corporate employees, field associates, brand partners and customers alike will see the tangible, positive impact of this process as we move ahead with new product launches and business building initiatives. Most importantly, however, we're prepared to help guide communities toward better health and improved wellbeing for years to come with the changes to our capital structure in place and an enthusiastic leadership team at the helm."
Eric Hall, Managing Director at Crescent Capital, added on behalf of the investor group,
"We believe in the Company, its leadership and its clear path forward, which is why we're excited to be part of Isagenix's next chapter. As the business continues to make smart, strategic investments for the future, we're confident that Isagenix is well-positioned for success and has the necessary resources to achieve its goals for sustainable growth."
About Isagenix International
Established in 2002, Isagenix International believes that everyone deserves to experience a healthy, joyful, and abundant life. The global wellbeing company based in Gilbert, Arizona artfully crafts more than 175 effective products and offers a supportive community for its customers worldwide.
Isagenix shares its products through a network of independent distributors in 24 markets: the United States, Canada, Puerto Rico, Australia, New Zealand, Mexico, the United Kingdom, Ireland, the Netherlands, Belgium, Spain, Austria, Denmark, Finland, France, Germany, Italy, Japan, Norway, Poland, Portugal, Romania, Sweden, and Switzerland. For more information, visit Isagenix.com.
Recommended Distributors Isagenix