RIMAN, South Korea Billion Dollar Company, Officially Launches In North America
April 3, 2023
By Team Business For Home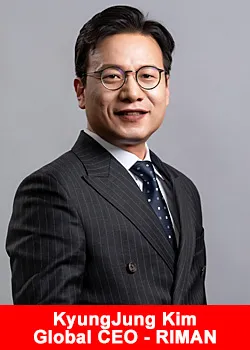 RIMAN, the #1 Direct Sales Beauty Brand in South Korea according to the Korea Fair Trade Commission and ranked #23 on the DSN Global 100 List, has now arrived in North America.
The official launch of RIMAN in North America took place at Resorts World in Las Vegas, Nevada, on March 18 & 19, and was attended by close to 2,000 RIMAN distributors who came together to celebrate this momentous occasion. This launch event also commemorated Riman's incredible growth over the past five years in South Korea, where they have amassed over $2 billion in cumulative sales.
The event was graced by esteemed industry professionals, including the CEO of Mac&Co, and the VP of KDSA, who shared their thoughts through keynote messages.
RIMAN's Chairman, Joong Hyun Ahn, reaffirmed the company's commitment to creating innovative products that deliver results while prioritizing health and environmental sustainability. He stated,
"Our passion lies in curating products that redefine skincare, not just for ourselves or the industry, but for you, our community. We want you to be amazed by the results and see skincare in a completely new light."
Global CEO KyungJung Kim also shared RIMAN's plan to build a strong e-commerce infrastructure that will transform network marketing with a modern and sophisticated approach. He stated,
"Today, we open a new door to the globe here. Our new RIMAN ecosystem will allow our distributors to reach their customers in a relevant, modern, and sophisticated way."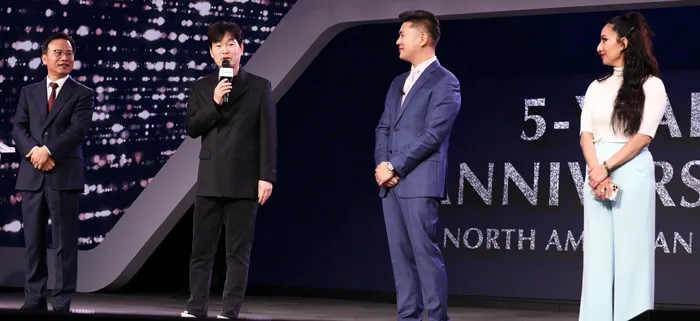 Leading the North American strategy and operation is Betty Perez, who believes that RIMAN's focus on transparency, research and development, and heritage ingredients from the UNESCO world heritage site of Jeju Island will resonate deeply with Americans. Perez shared,
"RIMAN's products are rooted in the ancient eastern practice and ritual of holistic body care, focusing on principles and truths that promote great vitality and radiance. We are thrilled to share this beautiful tradition with the Western world."
At the Grand Opening Celebration, hundreds of top-performing North American distributors were recognized for their success. This display of success serves as an inspiration and symbolizes RIMAN's triumph in the North American market, achieved in just six months of pre-launch.
About RIMAN
RIMAN is committed to self-care products based on eastern practices of holistic well-being, emphasizing the importance of slowing down and honoring oneself. Their patented technology has innovatively combined this ancient Korean skincare tradition with rare, sustainably sourced ingredients from Jeju Island to create "a difference you'll love." Their best-selling K-Beauty skincare line is scientifically-backed and designed to cleanse, hydrate, and protect the skin for a natural, radiant glow.
In addition, their product lines Botalab and Lifening offer unprecedented
results in personal care and nutrition with gut health and collagen products. Since its establishment in 2018, RIMAN has generated over $2 billion in revenue through more than 400,000 Beauty Planners, sold over 30,000,000 units under 13 patents, and won over 28 awards. Their products are a beautiful combination of tradition and innovation, powered by liposome technology, and comprise the "RIMAN Ritual."