Neora Launches New 3-in-1 Self Tanning + Sculpting Foam
May 12, 2023
By Nicole Dunkley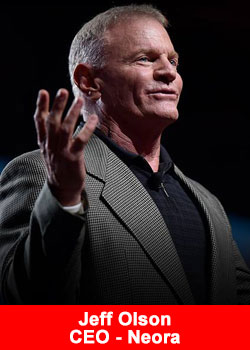 Neora is redefining self-tanners with the new 3-in-1 Self Tanning + Sculpting Foam that gives a natural-looking glow—minus the mess, the streaks and the stink you may typically encounter with many self tanners on the market today.
Combining the best of science and nature, this multifunctional product uses nourishing peptides to tan, sculpt and hydrate the skin for that glamorous glow without the damaging rays of the sun.
Why People Love this Product 
Brand Partners got a sneak peak of the latest Neora product last month during the Get Real 2023 Conference held in Anaheim, California. The full launch was open to the general public for a limited time only in early May.
Now everyone can get of all the benefits of a sun kissed-tan without any of the of the risk. This revolutionary new product is the latest in Neora's stellar age-defying product line and is already getting glowing reviews from self-tanner newbies and long-time users of all ages.  
"I have used self-tanner for years.

I'm always searching for something that doesn't have that self-tanner smell and isn't sticky to the touch … found that with this tanner!"
says Melanie M., age 68.
"And it provides a great color in a short amount of time. Love it!"
Jonathan P., age 38, says,
"This was my first time using a tanner and, not knowing what to expect, I loved how streak-proof it was and the ease of use.

It also lasted much longer that I expected!"
All of the Success with No Mess
Gone are the gunky messes or annoying smells. The 3-in-1 Self Tanning + Sculpting Foam is easy to apply and glides on smooth.
When applied according to the appropriate steps, users can experience streak-free results in just 4 to 8 hours. The light-weight, clear foam contains a formula made with vegan, eco-certified DHA and contains  no harmful chemicals—and it works great for all skin tones. 
Self-tanners are popular alternatives to traditional tanning techniques that can expose the skin to harmful rays from the sun or tanning beds. The benefits of a sunless tan also include keeping that radiant glow and even-toned look any time of the year.
Another benefit that sets Neora's 3-in-1 Self Tanning + Sculpting Foam apart from other products out there is the super hydrating formula that supports collagen and elastin to reduce the appearance of cellulite for a more sculpted and enhanced look with each application.
Neora is Revolutionizing Clean Beauty
Now anyone can get sun-kissed and sculpted this summer with three easy purchase options, including a single bottle, two bottle with the Double the Sunless Fun Set or the Ultimate Glow Getter Set that includes 3-in-1 Self Tanning + Sculpting Foam (6.8 fl.oz), NeoraGlow Illuminating Body Oil (2.0 fl.oz), Firm Body Contour Cream (6.7 fl.oz) and a Free Dry Brush.
Neora—a global leader in skincare, hair care and wellness—continues to deliver clean, innovative products that make people look and feel their best. Their multifunctional, all-vegan formulas are safe and effective for all skin tones and types that address all signs of aging and provide real and long-lasting results. 
About Neora
Neora is a global relationship marketing company with age-fighting products crafted from cutting-edge research and science. Founded in 2011, Neora has shattered industry sales records while developing a strong customer base in North America, Latin America, Europe and the Asia-Pacific. Neora is committed to providing an excellent product line based in real science. For more information, please visit neora.com.
Recommended Distributors Neora