Tava Lifestyle Partners With Economist, Jewel Tankard
May 17, 2023
By Team Business For Home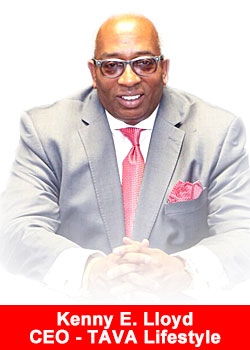 CEO and Founder, Kenny Lloyd partners with Economist, Jewel Tankard to launch a new financial division of Tava Lifestyle.
Tava Lifestyle is a direct sales health and wellness company founded by Kenny and Chante Lloyd. In April they announced that the company is branching out into the world of hard assets and finance with the launch of TavaVerse.
*The new financial division is the brainchild of Mr. Lloyd with collaboration from Jewel Tankard, a well-known economist and reality TV star.
TavaVerse is a unique financial educational platform designed to help everyday people learn about investing and wealth creation. The program is already in its beta testing phase and has helped founding members acquire funding, secure properties, and clear legal matters related to real estate investments.
Tankard's economic expertise and long-term track record of helping people build long-term wealth, combined with Lloyd's success in the multi-level marketing industry, make them the ideal team to take TavaVerse to the next level.
The program will have highly skilled educators, including real estate investors, brokers, tax accountants, and representatives from the SBA, teaching members how to build personal and business credit, obtain funding, and invest in wealth-producing assets.
TavaVerse has already formed strong relationships with American Express, Prime 1 Bank owner Benaisha Watson Poole, and other large financial institutions.
Members can expect to receive strong and extensive support, with weekly live interactive teachings about off-market properties, wholesaling, structuring deals for profit, accounting systems, property management, marketing, branding, and strategies to scale any business to new levels.
About Tava Lifestyle
TAVA Lifestyle develops exceptional, service-driven leaders who are dedicated to their Distributor Partners to help them achieve their goals. TAVA's mission is "to provide a safe and fair environment for people to exercise their gifts and talents with the goal of creating a better life for themselves and their families."
TAVA's Leaders are committed to empowering and guiding individuals to maximize their power and resources by creating a welcoming and engaging culture that equips, enables, educates, and encourages them to reach their personal goals and live their dreams, while making a difference in the lives of others, such that they "Lift as they Climb!". For more information please visit www.tavalifestyle.com
TavaVerse is set to revolutionize the world of finance and wealth creation, and Lloyd and Tankard are excited to help position people for success in building long-term wealth.
To join the Tava wealth community or get more information, visit themillionairess.tavalifestyle.com or Text HARD ASSETS to 615-802-7530
*Disclaimer: The financial education trainers are independent contractors. Although experienced in their prospective course field, these individuals are not licensed certified financial advisors or planners.
They have not passed the Series 7 or Series 65 exams. They are providing their own personal success stories but cannot guarantee any outcome or success for course participant. The information provided in the course is not a substitute for financial advice from a professional who is aware of the facts and circumstances of your individual situation. Results may vary.
Recommended Distributors Tava Lifestyle