ByDzyne's Melissa Martinez and Yesid Rico from Colombia Achieve 1-Star President
June 7, 2023
By Nicole Dunkley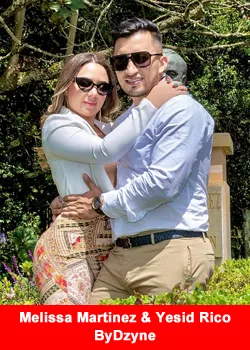 Already recognized as a manufacturer of some of the world's up-and-coming entrepreneurs, ByDzyne is also becoming a hotspot for producing the newest rising dynamic duos, and this month recognizes its latest 1-Star Presidents from Colombia, Melissa Martinez and Yesid Rico.
* A President generates over $200,000 in sales revenue during a half-a-month span. 
The married couple, who hail from the Colombian capital city of Bogotá, is new to the network marketing world.
While Melissa previously served for five years as a civil engineer for some local construction companies and Yesid labored as a policeman for over 12 years, they were always hungry for more success and distinctively a wider platform to help and serve others.
Then they were opportunely introduced to the direct sales world and ByDzyne, and they now both believe they have uncovered what they had been searching years for.  
"We chose ByDzyne for innovation, legality, development, and growth. ByDzyne is a company that stands out for its corporate team, vision, education, and training in personal development and leadership.

We feel very grateful to you, our executive team, for the effort of always giving us the best experience in our growth.

Without a doubt, we have chosen the best company and we are very happy to have all of you so close and to learn from each one of you,"
shared the Colombian couple. 
ByDzyne's executive team is humbled and grateful for the acknowledgement but wants to emphasize that their new 1-Star Presidents are living proof that this industry and specifically this company can be for anyone that is teachable and dares to dream.   
"Congratulations to Melissa Martinez and Yesid Rico for becoming our newest 1-Star Presidents!

BD nation celebrates and recognizes you both today for your efforts, dedication, and commitment to yourselves and your team.

We love that you are a couple working and supporting each other and that you had no prior experience in this industry.

You are a living testimony that with the right mindset and people around you, anything is truly possible. So, don't stop learning, visualizing, and believing that you can make your dreams come true,"
declared Chad and Nattida Chong, ByDzyne's cofounders. 
For Melissa and Yesid, those dreams have always been about other people. Deeply motivated to help more families grow personally and professionally, to showcase that it's never too late to make changes and dream again, the couple is ardently driven to help their team succeed.
While they have a personal aspiration of achieving the 3-Star President rank in the imminent future, they are first determined to do whatever it takes to see their team members become new Presidents.
"We love what we do! Helping more families is what we are passionate about and moves us every day. We are also very grateful for that opportunity and for everyone who has been a part of our growth process.

Thank God for giving us the wisdom and understanding to keep us humble to learn and be teachable.

We also thank our mentors for giving us the strategies and our wonderful team who through love and hard work show us that anything is possible and that if we say committed we all can go a long way,"
expressed a hopeful Melissa and Yesid.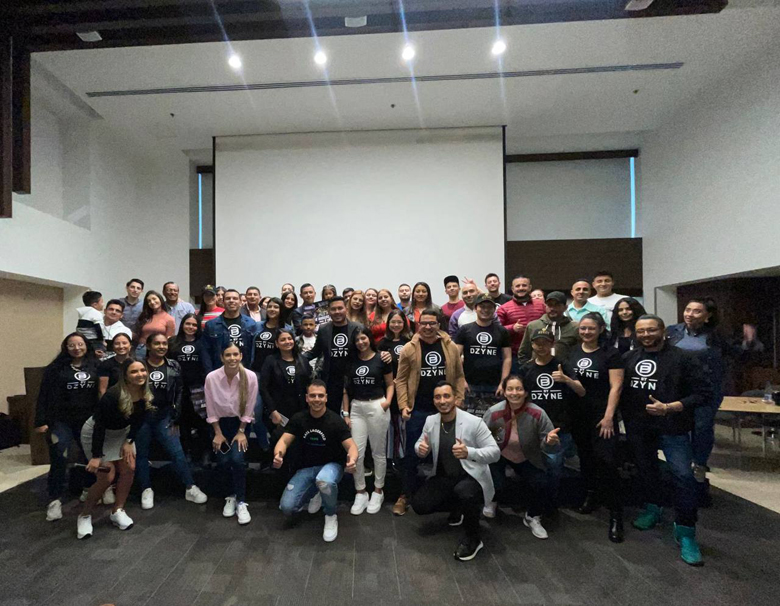 * ByDzyne makes ZERO income guarantees. It takes hard work and dedication to make a substantial income. All results may vary. Between 07/01/2021 to 06/30/2022: The number of active Brand Ambassadors (BAs) who have not received any commissions, bonuses or overrides is 19,901 or 77.12% of such BAs. The median amount of commissions, bonuses and overrides received by all active BAs is $0.00. 77.12% of all active BAs have received, in the aggregate, less than or equal to this amount.   22.88% of all active BAs have received, in the aggregate, more than this amount. The average amount of commissions, bonuses and overrides that have been received.