MyDailyChoice Introduces Newest Brand Partner O'Snap, Into the MDC Marketplace
July 27, 2023
By Nicole Dunkley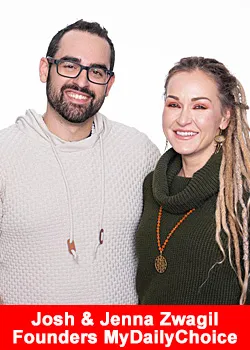 O'Snap Active Lifestyle is a health and wellness brand that provides innovative vitamin packs in a quick and convenient delivery system. Packed with powerful nutrients and cutting-edge ingredients, these small yet powerful snap-packs provide myriad health benefits.
From supporting healthy cellular function to providing a natural energy boost, O'Snap products help health-conscious individuals snap into a new level of vitality. Their mission is to create a movement centered around empowerment, contribution, and making a healthy, active lifestyle possible for anyone looking to live life to the fullest.
OSnap is All-In-One
O'Snap began by identifying 4 core pillars of ultimate performance. A perfect night's sleep, unlimited energy on demand, and complete daily superfood nutrition that naturally repairs and restores the body's DNA. O'Snap's products use clinically researched ingredients, made of plant-based, whole food blends. No fillers, artificial ingredients, preservatives, antibiotics, artificial sweeteners, or colors.
O'Snap clinically proven ingredients include PharmaGaba, AC-11, and NeuroFactor. OSNAP is an anti-aging, weight-loss product line for an active lifestyle. They're great-tasting supplement drinks are vegan, sugar-free, and collagen-rich. O'Snap's packaging combines their proprietary, super-charged supplements in travel-size squares for easy, on-the-go use. 
MyDailyChoice Founder, Jenna Zwagil says,
"I take the Surge Nitro Shock as my pre-workout every day. I am blown away by the amount of energy I have during my workouts.

What I love most is that there is no crash, and no need to mix anything. I love these products!"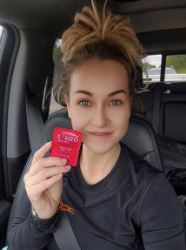 Aaron Hedges, from the United States says,
"Being in the health and wellness industry as long as I have, I have not used an energy product as good as this OSNAP Surge tropical flavor!

It's super quick to use, it tastes good, and the energy is big enough to use before a workout, but smooth enough to where it's not TOO intense for this old guy!"
Dane Prunk, from the United States says,
"I LOVE THESE PRODUCTS! As a nationally certified personal trainer and nutrition coach, I like to think that I have a grasp on the importance of proper diet and exercise…these products, however, have revolutionized my perspective on nutritional supplementation.

My life and my client's lives are better now and I will never be the same. I am truly grateful. Focusing on the "4 corners" of health, these products are clinically designed to work in synergy with one other, to maximize your bodies efficiently!

I will never go back to the "hard to swallow" pills, messy powders, or sugary gummies. Also, I will keep a safe distance from these so-called, "energy drinks" masquerading as health products.

These snaps are peer-reviewed and backed by decades of scientific research, convenient, entirely plant-based, bioavailable up to 90%+, non-toxic, pesticide/herbicide/fungicide free, NSF-certified and FDA compliant. Truly Revolutionary!"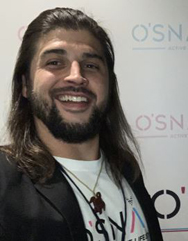 About MyDailyChoice
MyDailyChoice is a marketplace where you can discover new brands, shop for your favorite products, and empower your entrepreneurial spirit. Founded by two dynamic entrepreneurs, Josh & Jenna Zwagil, who had a desire to empower individuals by eliminating obstacles and fostering positive change. For more information, please visit www.mydailychoice.com
Recommended Distributors MyDailyChoice