One More International Hosts Legends of The Future 4 Training
July 21, 2023
By Nicole Dunkley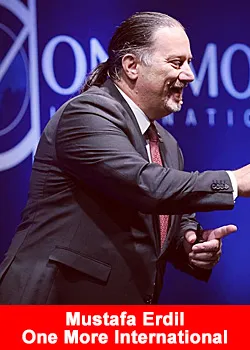 One More International continues to demonstrate its great importance in education every day.
Among 250 individuals, 30 special names were selected for the One More Academy- Legends of the Future 4 training, which took place in Antalya from April 27th to 30th, 2023.
These people were chosen from individuals who arrived on time for all classes, took notes, participated in practical training, and did not touch their phones during the lessons. We call these 30 people "Legends of the Future".
With these 30 selected individuals, we conducted a specially prepared training program on July 18th at the One More International Headquarters.
The 30 Legends program included a total of 10 different trainings provided by distinguished and experienced leaders.
The program, which began with an opening speech by
Global Vice President Sevcihan Saygılı Erdil, continued with
Shining Pearl Master Ayberk Dedecan
Sapphire Master Ferhat Ensari
Diamond Master Kenan Özaydın
Diamond Master Zeynel Açıkel
Sapphire Master Hüseyin Demir
Global Vice President Sevcihan Saygılı Erdil
Diamond Master Gürkan Kandemir
Sales and Marketing Director Melih Reyhanoğlu, and finally,
Global President Mustafa Erdil, who closed the day.
For those who have earned the right to attend the 30 Legends Academy, where there is plenty of knowledge and fun, nothing will be the same anymore.We have no doubt that they will climb the ladder of success as individuals who have been renewed, increased their awareness, and developed a sense of belonging!
We eagerly await seeing the names of those who have managed to write their names on the 30 Legends list at the top of the list tomorrow. With the hope that Great Leaders will emerge from the Legends of the Future…"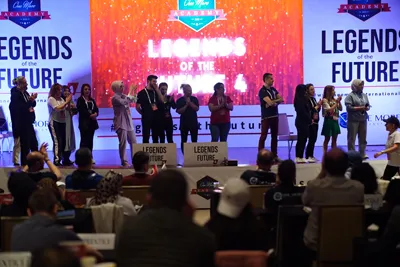 About One More International
One More International is a group of companies based in Turkey, Istanbul, with companies in 19 countries around the world, selling wellness products produced with TTS technology to the world. It aims to be the right platform for professionals who want to establish a global Network Marketing organization.
One More International, which has been in a steady growth trend since 2014, wants to further increase its global growth rate with Vision Day 7. Today, One More International trades with 107 countries of the world. For more information, please visit onemoreinternational.com