Jennifer Mruk Wins Big With Arieyl by Her People Over Profits Approach
August 18, 2023
By Nicole Dunkley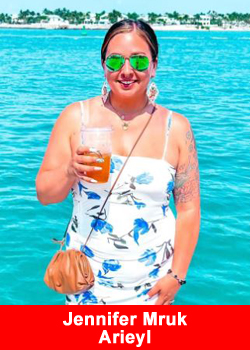 Growing up west of Philadelphia Jennifer even from a young age was a quick learner picking up traits she would use for years and developing relationship-building skills along the way.
Out of high school, she enlisted in the military studying human and military intelligence where she would go on to serve for six years; she sought to learn more about human behavior so she may achieve her goal of better helping those who need it most.
Being raised by a mother whose coping mechanism was both substance and alcohol abuse as a way of escaping her reality; Jennifer knew her goal was to help those around her heal in a much more holistic manner. Jennifer is a people person through and through. Someone she holds dear to herself is her husband.
Chris and Jennifer had met through a mutual friend back when the pair were in their early twenties. Though they ran with the same circles of people as teenagers, they had not yet known their soulmates would be at the same house parties.
Even in the backgrounds of one anothers' pictures from back when. When asked what drew her to Chris, her response was immediate "Those sky-blue eyes of his." She could tell by his expressions what he was feeling even before he had a chance to speak. 
To earn her slice of independence, she hustled each day door to door, selling and even cold calling peddling kitchen utensils, and passing out flyers for a brick n mortar nutritional club she ran to anyone she could; her charming and humorous aura she gave off attracted them in more than any ink on a page ever could.
At that point, she knew she wanted more out of life than selling knife sets, she would go into the health wellness field, where she has now been for the last twelve years, cementing her passion for helping others through the lens of clean nutrition.
Through years of in-person events, she grew even more as a people person and someone who strives to deliver a holistic approach to the physical and mental health of those around her like she was doing for herself. She spent years on various programs, workshops, and different self-help books trying to figure out what exactly she needed to do to help out those closest to her. 
During her third pregnancy, she knew she would have to stay home more to help raise her children while Chris, a union carpenter, would push himself further to support an ever-growing family. Jennifer, eager to help carry some of the burdens, delved headfirst into social media-based network marketing using the skills she had learned from relationship building she picked up over many different chapters of her life.
Jennifer built up multiple six-figure incomes among her teams over numerous platforms. One thing she held true through it all was the desire to be sincere and put those closest to her before any profits she could gain from taking advantage of those around her. 
With now a family of six Jennifer and Chris needed a change and opted to move over state lines to a small town on the PA-MD border known as Rising Sun in the summer of 2021. With her family now building a fresh start, something still needed to change in Jenn's eyes.
So in March of 2022, she took a gamble; on an up-and-coming network marketing organization Arieyl. Within six weeks of joining the organization Jennifer and her team amassed over six figures in sales, reassuring her that this was the best move she could have made. 
"Finding Arieyl gave me the piece of mind to know that this was a business for the people, by the people.

No fluff, no smoke and mirrors, just great products to help us feel our best. The alignment I felt sitting down and speaking with Kristen & Travis is something I'll never forget." 
As Jennifer continues her journey, she hopes to inspire others to lead their businesses with a people-first attitude and to know they can have fun doing it too. Team Healers United had been recognized as one of the fastest growing. Jennifer also was recognized by CEOs Kristen and Travis Butler as the fastest-growing leader by the end of 2022.
Jennifer's outlook on business has always been putting people before business. People stay because she isn't giving a cookie-cutter version of herself, rather her magnetic personality allows others to see her for who she is and is attracted without her needing a facade to hide anything.
Her organization has grown to over 2300 in the first year of building within Arieyl as well as having helped several people hit the rank of Ruby and above. All while having sold around half a million as a team. 
One thing she held true though it all was to take care of those closest to her before any profits she could make from them. Everyone has unique superpowers that she hopes to showcase with the systems for success she has developed over the past decade.
Her passion lies in helping people heal and grow into the person they truly desire to become. Jennifer was destined to be a fighter for all of those who have had the fortunate of inter-weaving their stories with her own. She will be out in a blizzard for you, waiting to proclaim to you that you are wanted and that she can help you achieve your highest self.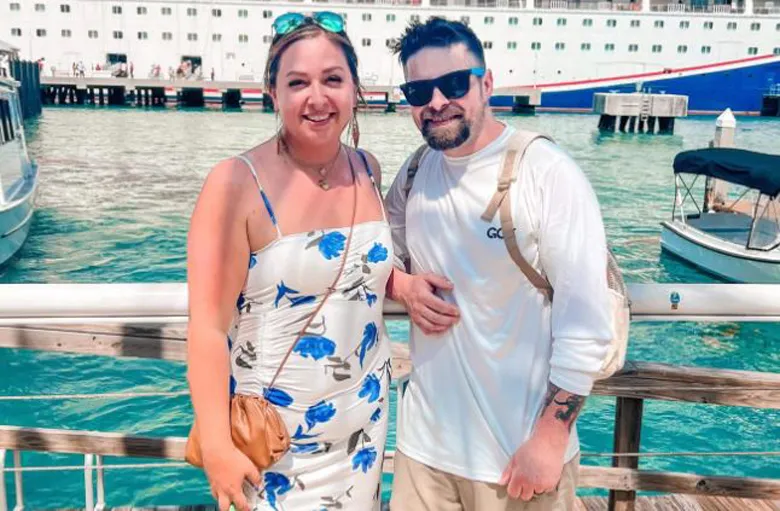 About Arieyl
From Food Stamps & Foreclosure to Financially Freedom. Kristen and Travis Butler, top earners in the industry decided to create an opportunity for people just like them to live out their craziest dreams.
With our fast paced, busy lifestyles we give you the flexibility to grow a successful business at your fingertips. Arieyl is more than just creating a source of income, it is about creating your best life! Getaway with our fun incentive trips and spoil yourself with prizes you'd probably never splurge on.
For more information please visit www.arieyl.com
Recommended Distributors Arieyl