USANA Reports Second Q2 Sales of $238 Million
August 1, 2023
By Nicole Dunkley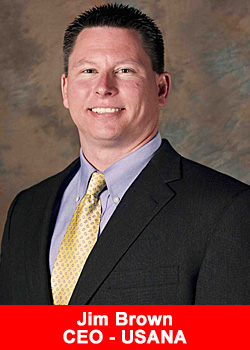 USANA Health Sciences (NYSE: USNA) recently announced its financial results for the second fiscal quarter ending July 1, 2023.
The company achieved second quarter net sales of $238 million during this period, compared to $264 million in the second quarter of 2022. Diluted EPS was $0.89, down from $1 in the second quarter of 2022. The company's active customers totaled 487,000, a 13% decline from the same quarter of 2022, and a 1% decline sequentially.
The Asia Pacific region led as the strongest market for the company, with $194 million in net sales and 384,000 active customers, representing an 11% and 12% decline respectively from the second quarter of 2022. Americas and Europe accounted for $44 million in net sales and 103,000 active customers.
"Our strategic focus remains squarely on increasing the number of Active Customers,"
said Jim Brown, USANA President and Chief Executive Officer.
"In addition to the emphasis on in-person meetings and events, our efforts include new market expansion, incentive opportunities for our salesforce, the ongoing pursuit of accretive acquisition opportunities, and expanding our digital commerce capabilities.
We remain optimistic that the successful execution of our strategies will position USANA for a return to long-term growth."
USANA updated its fiscal 2023 net sales guidance to $900-$950 million with a diluted EPS guidance of $2.65-$3.30.
About USANA
USANA develops and manufactures high-quality nutritional supplements, health foods and personal care products that are sold directly to Associates and Preferred Customers throughout the United States, Canada, Australia, New Zealand, Hong Kong, China, Japan, Taiwan, South Korea, Singapore, Mexico, Malaysia, the Philippines, the Netherlands, the United Kingdom, Thailand, France, Belgium, Colombia, Indonesia, Germany, Spain, Romania, and Italy.