C1 Top Leaders are Flocking to Dubai
October 27, 2023
By Team Business For Home International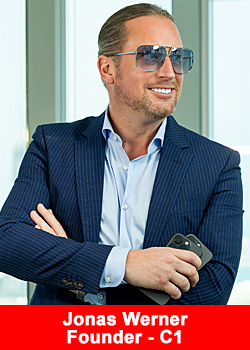 C1, the leading influencer marketing company, is at the epicenter of world finance with its head office in the global hub of Dubai, United Arab Emirates. Situated in the heart of Media City, C1 Dubai boasts panoramic views of the iconic city's skyline. It's more than just the views that attract C1 Top Leaders to the office though…
When it comes to state-of-the-art surroundings, you will be hard-pressed to find another influencer marketing company that comes close. Boasting two conference rooms, as well as multiple smaller meeting spaces, the office is the perfect place for members around the world to converge for training, networking and business meetings. And they have been visiting in droves.
"Coming to Dubai to visit the office has been one of the highlights of my C1 journey. Being able to meet face-to-face, not only other leaders but C1 Management as well, has been very motivating."
– C1 Top Leader
Since the C1 Global Conference – arguably the event of the year, held at the Atlantis, The Palm resort at the start of October – there has been a marked increase in office tours. Top leaders from all over the globe have taken the opportunity to visit and meet their peers and Management.
This is understandable, since C1's remarkable digital future was revealed to a rapt audience at the conference. There is a sense of urgency to meet, network and strategize ahead of incredible upcoming releases. 
Indeed, since the company's founding in 2019, and right through its rapid expansion and record-breaking successes, Top Leaders have taken advantage of the opportunity to shake hands with each other – a business tool highly prized by C1 founder Jonas Eric Werner himself.
"I always say one of the best things you can do is look each other in the eye and shake each other's hand. That makes the connection real"
– Werner says.
There is ample opportunity for this at the C1 global headquarters in Dubai – whether it be in a meeting room or over a world-class coffee in the Social Hub. Just ask any of the hundreds of C1 Top Leaders who have watched the Dubai skyline from the expansive office windows: this is the place to be.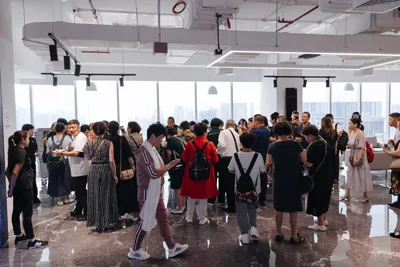 About C1
C1 is an established online social community and marketing company with its head office registered in Dubai, UAE, with a unique and empowering vision to unleash the opportunities provided by global marketing.
At C1 we are proud to be democratising access to the next revolution in the digital space, online crowd marketing.
With an extensive and swiftly expanding community of passionate and highly motivated entrepreneurs, we aim to make C1 the pre-eminent name in online marketing. For more information, please visit www.crowd1.com