Herbalife: The Problem Is Poor Brand Momentum
October 3, 2023
By Team Business For Home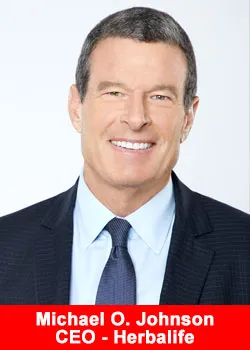 That is the conclusion from Seekingalpha.com, a leading technical stock analyst website.
Seekingalpha.com says:
"our research is created by investors, for investors. It is carefully vetted by in-house editors, then read and debated by millions of people. Our stock coverage is wider and deeper than any other. We provide diverse opinions on each stock so that investors can weigh the bull and bear case and make an informed decision."
SeekingAlpha Summary for Herbalife
Herbalife is struggling to reaccelerate growth amid a weak operating environment.
Despite management efforts to support profitability, sales volumes are down globally, highlighting the underlying operating weakness.
We expect shares to remain under pressure, with the setup consistent with a textbook "value trap" in the stock.
"Herbalife Inc (NYSE:HLF) remains one of the world's largest multi-level marketing (MLM) businesses through an extensive portfolio of wellness products and nutritional supplements. That being said, there is a sense that the company's best days are behind it, struggling to maintain the operating momentum that defined its last decade up to the short-lived pandemic-era boom."

In our view, Herbalife's main headwind is poor brand momentum. The company will be challenged to bring back lost distributors that have already tried selling the platform while the novelty of the product catalog wearing off makes it a harder buy for consumers. Ultimately, we're skeptical of any turnaround and expect shares to remain volatile with more downside.
"Poor momentum: is that supported by Business For Home data?
Herbalife in Facts and Figures
Herbalife, a well-known US-based company headed by CEO Michael O. Johnson, saw a significant performance in 2022 with its revenue totaling $5,2 Billion. Compared to the previous year, this resulted in a 10% decrease. In the same year, an impressive sum of $1,6 billion could have been paid out in commissions under their compensation plan, which is known to pay out an under industry average of only  28%.
The company earned an A+ rating on the Business for Home platform which is considered commendable for startups or businesses with flat sales.
According to the Business for Home database, the current Business for Home Momentum Rank of Herbalife is 50 out of approximately 900 world-wide network marketing companies.
2022 Revenue: $5,2 Billion
Revenue drop from previous year: 10%
Potential commission to be paid out: $15, Billion
Compensation plan pay-out rate: 28% (The industry average is 35%)
Business for Home Rating: A+
Business for Home Momentum Rank: 50 / 900+
Recommended Distributors: 1
Business for Home page views: 81,647
Data provide by the proprietary Business for Home Intelligence Engine
Here's a glimpse of what people are writing about Herbalife
Business for Home reviewers generally regard Herbalife favorably, with numerous individuals praising the company's products. Several reviewers highlight Herbalife's beneficial impact on their personal lives and health.
Dineshnaidu says, for instance, recommends Herbalife highly, stating:
"Very helpful, and suggested strongly must use in daily life of every product which is from Herbalife, about weight gain or loss about skin booster and about joint pains too recommended. Herbalife products are amazing and I can't wait to see what the future holds for Herbalife Nutrition. I highly recommend."
Like Dineshnaidusays, Cathy et Philippe Capelle and Roger K. Olsson also praise Herbalife's business opportunities. Cathy & Philippe Capelle began their Herbalife journey months ago during the lockdown, while Roger appreciates how the opportunity encourages creativity, remarking:
"Communication generates ideas, and we should utilize this opportunity to develop our business relationship and develop contemporary ideas and better approaches for working together."
Grober Quinto Milla, Angelo Delgado, and Miguel Angel Roch express enthusiasm for Herbalife's products, all crediting the company with improving their nutritional health and wellness. Angelo Delgado, in particular, notes:
"I personally improve my active lifestyle on the herbalife program and that's what made me want to recommend it to others because I know it works if you are willing to work on it."
In summary, the general consensus from these Herbalife reviews is overwhelmingly positive. The company's products are appreciated for their quality and health benefits.
Business For Home Herbalife Summary
We have hardly seen any Herbalife leader at generic network marketing events around the world while this is a crucial part of recognising, and promoting a company. Herbalife network marketing leaders are almost invisible on social media. Looks like leaders are hiding?
Herbalife's performance in 2022 resulted in a 10% decrease in revenue compared to the previous year. There payout of est. 28% is poor compared with the industry average (35%).
Their Business for Home Momentum Rank is 50 out of approximately 900 worldwide network marketing companies in our database, which is an underperforming rank for a billion dollar company.
Currently for a network marketing leader joining Herbalife is a "Tough Deal." Duplication is poor. Social media performance is poor. Revenue is declining. Compensation plan payout is poor.

All-though several reviewers like the products, overall it looks like Herbalife is not any more a recruitment driving organisation. That might be a management strategy (lets focus on the products) however for prospects seeking a promising growing company, there are far more better alternatives nowadays. Therefore we second Seeking Alpha's conclusion.