iX Achieves Significant Legal Victory as Court Dissolves Temporary Restraining Order
October 9, 2023
By Team Business For Home International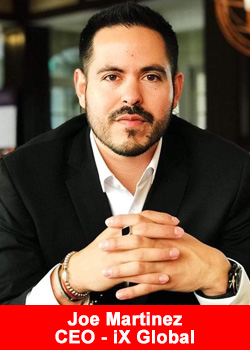 On October 6, iX Global achieved a monumental win in its ongoing legal battle with the U.S. Securities and Exchange Commission (SEC).
In a recent TRO hearing, the presiding Judge made the crucial decision to dissolve the Temporary Restraining Order (TRO) previously levied against iX Global and DEBT Box.
The Court's decision comes after scrutinizing the evidence presented and recognizing discrepancies and potential misrepresentations in the SEC's complaint.
The importance of this hearing was underlined by the presence of Tracy S. Combs, Director of SEC's Salt Lake Regional Office, who was summoned by the Judge just hours before the hearing. The Court's stance was clear – maintaining the highest standards of accuracy and fairness in all proceedings.
"We are gratified by the Court's decision, which we view as a validation of our unwavering commitment to transparency, innovation, and community values,"
said Joe Martinez, CEO & Founder of iX Global.
"While we respect the regulatory role the SEC plays, it is vital for the truth to prevail. Today's decision is a testament to our continued dedication to uphold our guiding principles."
The recent ruling has strengthened iX Global's resolve to continue its mission of innovating, inspiring, and decentralizing access to strategic education and groundbreaking technology as means to empower and impact global communities.
IX Global stands by its values of integrity and leadership in the adoption and implementation of innovation in education, technology and digital entrepreneurship.
"We're more committed than ever to advancing our vision and serving our community,"
added Joe Martinez.
"Today marks a significant step forward not only for us but for entrepreneurs and business owners in the United States who operate with integrity and look forward to adopting and developing key technology that will impact not only their businesses and the communities they serve but also strengthen and boost the economic growth of such important sectors in the future of our global economy. Our journey will continue, and we're excited for what lies ahead."
The important advancement comes as iX Global and their global communities rally behind the launch of an enhanced digital ecosystem with a new social platform, a new education platform and the announcement of a potential travel platform & crypto card.
For further information or inquiries regarding this release or iX Global's future endeavors, follow iX Global on social.
About iX Global
iX Global is an educational and self development fintech platform that works on the philosophy of learning and earning. You can subscribe to the courses to learn financial skills to implement for yourself, and also earn money through the referral bonus structure that the company has put in place for its Brand Ambassadors. iX members also become a part of a community that works together towards each other's personal and financial goals.
For more information, please visit www.ixglobal.us
Recommended Distributors iX Global