ALP GO Celebrates 12th Anniversary
November 15, 2023
By Team Business For Home International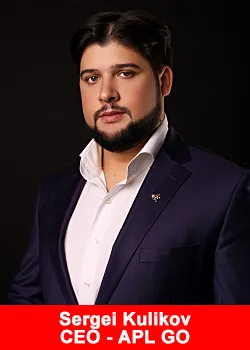 Discovering the optimal approach to celebrate the company's birthday and extend invitations to over 400 thousand associates is a task that APL GO excels at. Let's delve into the details step by step.
Every year, APL GO ensures that it creates a distinctive and special experience for its associates by selecting a theme that permeates all events and activities throughout the year.
For instance, last year was marked as the "Year of APLause," reminding associates that they deserve a vibrant and fulfilling life, encompassing health, wealth, and freedom. This year has been designated as the "Year of NEONOVATION."
The focus is on the future, technology, and innovation, with associates benefiting from Artificial Intelligence to enhance the efficiency of their businesses. In the spirit of embracing technology, the company showcased its grandeur by organizing three major live streaming webinars for all associates in three languages: Russian, English, and Spanish.
Sergey Kulikov, the President and Founder of APL GO, conducted the webinars live from a virtual studio resembling the interior of a spaceship. He personally acknowledged each associate who had demonstrated outstanding achievements, emphasizing the genuine priority that APL GO places on its people.
Utilizing modern technology, APL GO executives from various regions made appearances in the studio, while others joined live on Zoom. The company's Artificial Intelligence, APLla (Ella), added a memorable touch to the celebration.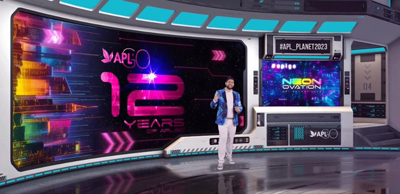 Ted Nuyten, the CEO of Business for Home foundation, extended his congratulations to Sergey Kulikov and all the associates, recognizing the myriad opportunities unfolding within the company.
Associates were well-prepared for the scheduled streaming time and language. Leaders in both large cities and small towns rented venues like restaurants, movie theaters, and banquet halls, creating a collective space to watch the President's festive webinar and share in the pride of APL GO's significant accomplishments. The dress code of all-white attire was widely observed, and distributors adorned the venues in the vibrant theme of NEONOVATION.
During breaks in the live streams, the President engaged with different offline groups through calls to personally congratulate the associates. In total, approximately 50 live calls were made, leaving an indelible mark in history.
Notably, a record number of 400 people gathered offline during a call with South Africa, creating an atmosphere of incredible energy. The use of modern communication technology ensured excellent picture and sound quality.
On November 11th, APL GO's twelfth birthday was celebrated by over 50 thousand associates globally. Recognizing the logistical challenge of fitting all these people into one room, the company ingeniously leveraged modern technology to organize unforgettable celebrations in every city.
As we extend our heartfelt congratulations to APL GO on its twelfth birthday, we eagerly anticipate the surprises that the company has in store for its associates.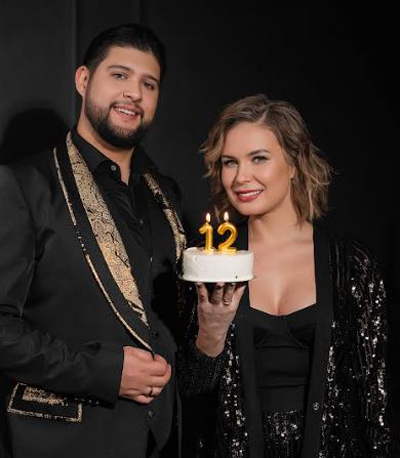 About APLGO
APLGO is an 8.5 year old company now in whisper launch in the US, Canada, Australia, Mexico and Peru. Our experienced corporate team is dedicated to your success and led by owner Sergei Kulikov, a successful, international network marketing leader. Our head office consists of six departments and sixteen divisions, with 14 global warehouses and more to come.. We consult with top-tier providers to ensure every aspect of the business is solid and scalable.
We believe the best companies create an amazing culture by providing  a positive atmosphere for every distributor and treat our employees and customers with respect. Founder and CEO Sergey Kulikov made his first $1,000,000 at 21 years of age. He is the author of an online educational platform used within APLGO since 2014 that tracks and manages Associate efficiency. For more information, please visit us.aplgo.com
Recommended Distributors APLGO