Amway India Faces Money Laundering Probe Over Alleged Pyramid Dcheme
November 21, 2023
By Team Business For Home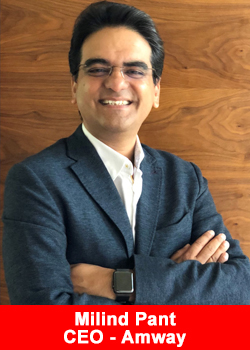 An Amway spokesperson stated:
"The Prosecution Complaint currently filed by the Indian Enforcement Directorate pertains to an investigation dating back to 2011 and since then we have been cooperating with the department and have shared all the information as sought from time-to-time since 2011. Since we began our operations in India 25 years ago, we have been committed to legal and regulatory compliance, and have diligently maintained a culture of compliance and integrity to the present day.

We want to reiterate our continued confidence in the Indian legal and judicial system following the due process of law as we pursue our legal rights.

Amway is proud of its rich history in India and will vigorously defend itself, as well as the over 2,500 employees and hundreds of thousands of independent distributors in India who are critical to its mission of helping people live healthier, better lives."
According to several press agencies in India:
A money laundering probe against Amway India Enterprise Pvt Ltd, which has 5.5 lakh direct sellers (Approx. 555,000) across the country, was started in 2011 based on various FIRs filed by the Telangana police.
The Enforcement Directorate (ED) has filed a charge sheet against Amway India, a popular direct marketing company that pretty much started the multi-level marketing (MLM) craze in India by enrolling lakhs of people as its members by offering them lucrative commissions on exorbitantly priced products as long as they kept adding members below them, the agency said on Monday.
The agency claimed it has identified proceeds of crime worth ₹4,050 crore generated by Amway by cheating a large number of subscribers.
ED's probe revealed that Amway has been promoting a Pyramid scheme in the guise of direct selling.
"Instead of selling goods directly to the end consumer, Amway has floated a multi-level marketing scheme of members and has introduced many intermediaries in the name of distributors."
The scheme does not focus on the sale of products but survives primarily on the enrolment of members. Once a newcomer is convinced to pay money through someone who has referred him to the company, he/she becomes a representative and to earn commission, he/she has to enroll new members and as the number of persons increases down the line, the ones on top get more commission and more incentives like luxurious tours," the agency said in a statement on Monday.
It further said that:
"Amway has been operating a multi-level marketing scheme and money circulation scheme and has collected huge amounts from the subscribers".
By commission of the scheduled offence of cheating, Amway has generated proceeds of crime totaling ₹4,050.21 crore, ED added.
Referring to the diversion of money by Amway, ED said "
₹2,859 crore of money collected from the members has been siphoned off and parked in the bank accounts of overseas investors in the name of dividend, royalty and payments for other expenses".
About Amway
Amway is a micro entrepreneur-led health and wellness company based in Ada, Michigan. It is committed to helping people live better, healthier lives across more than 100 markets worldwide.
According to Forbes magazine, it is among the Top 100 privately held companies in the United States. Top-selling brands for Amway are Nutrilite™, Artistry™ and XS™ energy drinks – all sold exclusively by entrepreneurs who are known as Amway Business Owners. Amway is the No. 1 direct selling business in the world, according to the 2022 Direct Selling News Global 100 list.