Arieyl Celebrates Their 3rd Year Anniversary
November 17, 2023
By Team Business For Home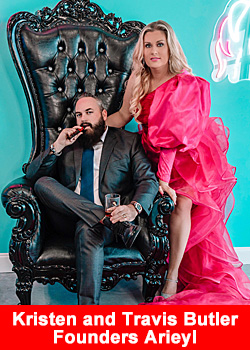 Happy Anniversary Arieyl.
"It's hard to put into words what this anniversary means to us here at Arieyl. We had so many hurdles and road blocks to manoeuvre and overcome for this to be possible."
Travis Butler
Since its opening, Arieyl has evolved and grown as an organization and community. Strategically we've been able to hit multiple fields of interest, including weight loss and fitness, beauty, and skincare, as well as their holistic wellness approach to everyday living.
Despite approximately 95% of MLMs going out of business within their first three years and annually thousands of network marketing companies closing their doors; Arieyl has been able to weather lockdowns and market uncertainty, thanks to their collaborative culture and "people before profits" attitude resonating with their rockstars.
Despite the company still being in the early phases, Arieyl is leaving its mark on each of the massive industries they look to revolutionize.
This is all thanks to its unique blend of engaging marketing and first-to-market products destined to help each of its Rockstars and VIP customers achieve their own Highest Self. The core of what Arieyl stands for is providing its customer base with the ability to be the best version of themselves.
"We've had some huge wins even when we had obstacles that most companies don't have to face. I'm proud to say we have had months with a 20:1 customer to distributor ratio.

We got Triple A Rated on Business For Home in our first year and have kept that rating into our third year. We have sold nearly 30 million dollars in sales."
said Travis Butler.
Arieyl was voted top 5 for best new MLM in their very first year in business in one online poll. They have created over 70 custom unique science backed products that have real results, many of which have clinical studied ingredients.
Arieyl also brought manufacturing in house of their boujee bath line and secured a first to fulfillment deal with their lab to protect their supply chain.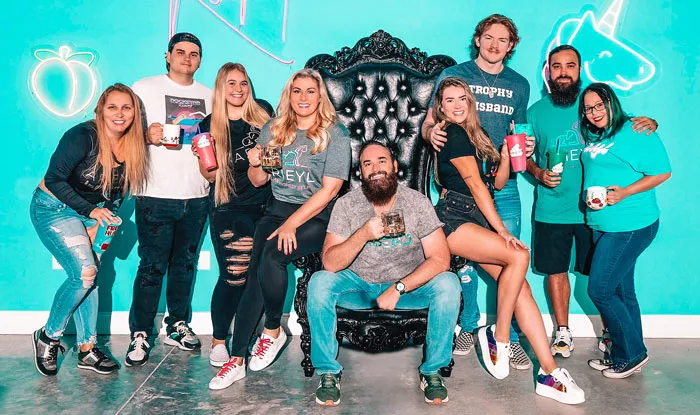 Arieyl's CEOs Kristen and Travis Butler were in top 10 earners of network marketing. Earning 7 million dollars in less than 3 years. They hired top leaders in the industry to work at corporate so they always carry a "field first" environment. With over 50 years of combined experience and each of them running teams that had over 100k in monthly sales. Arieyl really focuses on helping the field learn from people that have had success and can teach it.
"Less than 5% of MLM's that start the process to open make it to their 3rd year anniversary. It's an oddity, an abnormality, it's an outlier and we have fulfilled our promise to rockstars to evolve and innovate."
Stated Travis Butler
"We have had a collaborative culture with a focus on enjoying your life and family first. We believe that's why our company continues to thrive and grow."
said Kristen Butler.
They know not everyone will fit in at Arieyl and that's ok. They want happy, joyful people with passion, faith, drive, integrity, a desire for everyone to win and most importantly works well with others to grow their magical company. They know they are different for a reason and they are proud of that.
In just three short years Arieyl has impacted thousands of lives for the better and continues to strive for putting people over profits as an essential company core value. Arieyl has established a collaborative culture, a drive for building Rockstar's success, and a place for those who envision a better version of themselves.
Arieyl is already a place many call home, however, there is always a seat for you at our table. Congratulations for three years Arieyl!
About Arieyl
From Food Stamps & Foreclosure to Financially Freedom. Kristen and Travis Butler, top earners in the industry decided to create an opportunity for people just like them to live out their craziest dreams.
With our fast paced, busy lifestyles we give you the flexibility to grow a successful business at your fingertips. Arieyl is more than just creating a source of income, it is about creating your best life! Getaway with our fun incentive trips and spoil yourself with prizes you'd probably never splurge on. For more information please visit www.arieyl.com
Recommended Distributors Arieyl