Beyond Slim® Launches Clean Energy Line ZipBOOM™
November 6, 2023
By Team Business For Home International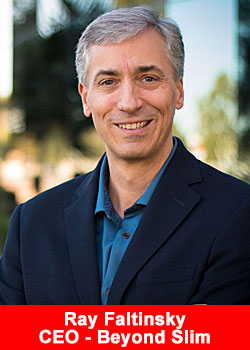 With sales growing tremendously in the past year and expanding into four different U.S. markets, Beyond Slim®, a leading brand in the wellness industry, has shown no signs of slowing down. Riding the wave of success, Beyond Slim® just announced the launch of its new, healthy energy drink mix called ZipBOOM™.
ZipBOOM™ is a delicious-tasting drink mix derived from 33 nutrients specifically crafted to help support physical vitality, cognitive capabilities, and overall emotional well-being. Packed with naturally sourced green tea caffeine and a rich blend of multivitamins, this new product is set to produce superior results not found in a typical energy drink.
"We're excited to launch ZipBOOM™ to our Coaches and Customers across the US,"
Ray Faltinsky, Chief Executive Officer said.
"We believe it is unmatched in its ability to provide clean, delicious, sustained energy and at the same time support improvements in cognition and mood. It's a game-changer in the marketplace!"
Built off of Beyond Slim®'s exclusive ECM Complex™ (Energy, Cognition & Mood Complex™), ZipBOOM™ produces longer-lasting energy.
It incorporates substantial amounts of B12 and eight other key B vitamins, which are known for energy production, metabolism, and overall well-being. Additionally, it contains 24 other essential nutrients, such as vitamin C, core electrolytes and brain-super nutrients.
These nutrients have been scientifically validated to enhance mood and promote a more positive and happier state of mind. The eight essential B vitamins aid in cognitive function and mood regulation.
The vitamin D, zinc, and magnesium, integral components of the product, further boost mood regulation. Lastly, the inclusion of probiotics assists in managing stress responses and mood.
ZipBOOM™ provides an ideal balance of nutrients for both mental and physical well-being. It further solidifies Beyond Slim®'s commitment to helping everyone live out a happy and healthy life. Designed to fit every individual's specific needs, ZipBOOM™ empowers individuals to sustain focus, elevate their spirits and surge through the chaos of everyday life.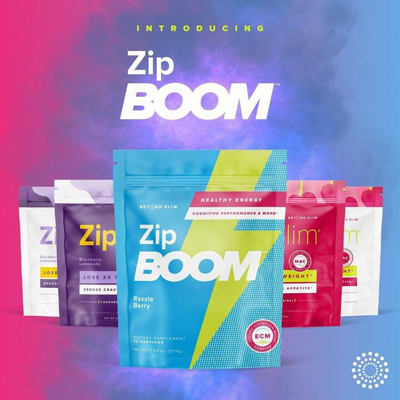 About Beyond Slim® 
At Beyond Slim®, nothing is more important than our mission to help millions of people become Fitter, Healthier, and Happier. The science behind ZipSlim® speaks for itself, and the care that has been put into our Metabolic Reboot will help you build lasting, healthy habits.
When it came time to decide how best to take this mission to the world, we decided to put people first, innovating an entirely new model we call Social Referral Marketing™. Find out more about Beyond Slim® and its amazing product, ZipSlim® at www.beyondslim.com
Recommended Distributors Beyond Slim