La Gira Conexión APL en Latinoamérica
November 3, 2023
By Team Business For Home International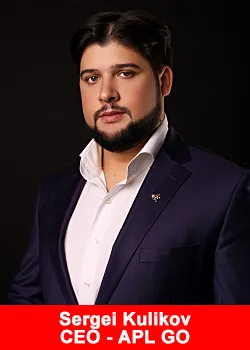 El mes de octubre de 2023 marcó un hito para APLGO Latinoamérica con la Gira Conexión APL. Sergey Kulikov, presidente, fundador y único dueño de APLGO GLOBAL, inició un periplo por cuatro emblemáticas ciudades de nuestro continente, sembrando la esencia y el propósito de la marca en cada parada.
Comenzó la gira en Cali, Colombia, el 4 de octubre. El hotel Spirito Spiwak fue testigo de la energía vibrante y la conexión que se formó entre Sergey y los asistentes. No fue una simple conferencia de negocios, sino un encuentro de corazones y mentes que compartían un propósito en común.
El 11 de octubre, Guayaquil, Ecuador, en el hotel Mall del Sol, se convirtió en la siguiente parada. La respuesta fue abrumadora, reflejando la inmensa pasión que la comunidad ecuatoriana siente por APLGO.
Santo Domingo, República Dominicana, no se quedó atrás. El 15 de octubre, el hotel Catalonia resonó con historias de éxito, aprendizaje y crecimiento. Finalmente, el 18 de octubre, Lima, Perú, en el hotel Costa del Sol, cerró esta gira magistral con broche de oro.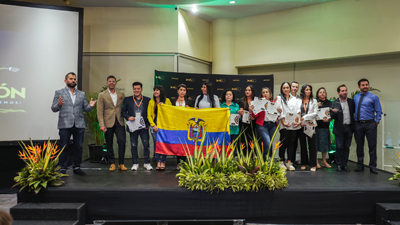 La asistencia superó todas las expectativas. Más de 1000 personas se congregaron en estos eventos, lo que generó el "happy problem" de tener que colocar más sillas o incluso tener personas de pie. Sin embargo, este pequeño inconveniente no hizo más que subrayar la gran demanda y entusiasmo por la marca en Latinoamérica.
Acompañando a Sergey en este viaje estuvo Elias Reyes, quien recientemente ascendió al rango de Director Internacional. Su presencia fortaleció el mensaje de crecimiento y las posibilidades que ofrece APLGO a quienes se dedican con pasión. Anna Bogankova, con su vasta capacidad lingüística, actuó como puente entre Sergey y los asistentes, asegurando que el mensaje se transmitiera con claridad y precisión en cada evento.
El staff corporativo de APLGO LATAM también estuvo presente, consolidando la relación entre la matriz y la región, y demostrando el compromiso que tiene la empresa con su comunidad latinoamericana.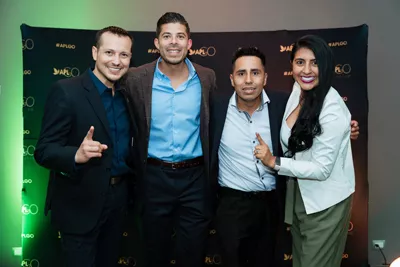 El impacto comercial fue notable, con ventas que superaron en un 40% lo proyectado. Pero más allá de los números, lo que verdaderamente resaltó fue la conexión humana. Sergey compartió de cerca con los Asociados Independientes, permitiéndoles sentir su energía, pasión y visión. Este acercamiento reforzó los lazos entre la comunidad APLGO y su liderazgo.
Para los asistentes, la gira no solo les proporcionó herramientas y conocimientos, sino que también les permitió conectarse más profundamente con la cultura y el plan de negocios de APLGO. El compromiso se renovó, y muchos salieron con la determinación de construir junto con APLGO un legado duradero para las generaciones venideras.
En resumen, la Gira Conexión APL no solo fortaleció la presencia de APLGO en Latinoamérica, sino que también reforzó la confianza y el compromiso de la comunidad hacia la empresa. Un mes, cuatro ciudades, pero un solo corazón y propósito: construir juntos un futuro prometedor.
About APLGO
APLGO is an 11 year old company which began expansion in the US, LatAm and Philippines in the last two years. APLGO features a category creator product "Rapid DNA Lozenges" and a compensation plan that pays out 63% on the dollar.
Our experienced corporate team is dedicated to the success of our associates led owner Sergei Kulikov, a successful, international network marketing leader. Our head office consists of six departments and sixteen divisions, with 14 global warehouses and more to come. We consult with top-tier providers to ensure every aspect of the business is solid and scalable. For more information, please visit us.aplgo.com.
Recommended Distributors APLGO