MyDailyChoice Introduces NFT Wine Club, Into the MDC Marketplace
November 7, 2023
By Team Business For Home International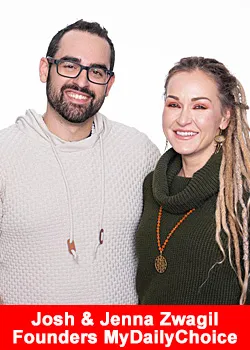 MyDailyChoice is excited to welcome the NFT Wine Club to the MDC Marketplace. 
Premium wine direct to your door! Experience fine wines of Napa Valley with our direct-to-consumer wine club. NFT Wine Club is cultivating a community where wine lovers, luxury, metaverse, blockchains, and collectibles meet in real life.
Members get access to over 3,600 real-world wines that are attached to a digital NFT on the blockchain. Bringing the artistry of NFTs, crypto, and fine wine.
While it's no surprise that people greatly enjoy a bottle of wine, imagine what it would be like to become a part of the future of vineyards and the artistry of wine collecting. Investing within this industry has become more and more popular, and by combining grapes and NFTs, there is an incentive to increase the floor price. 
Wine has continued to prove itself to be a top-tier resilient asset, and as a member of the NFT Wine Club, the MDC community can now take part in the advanced movement. Each label is limited edition serial numbered and all signed by David Harmon Founder of (Wine.com). NFT Wine Club is extending the concept to cultivate a community where wine lovers and collectibles meet real life.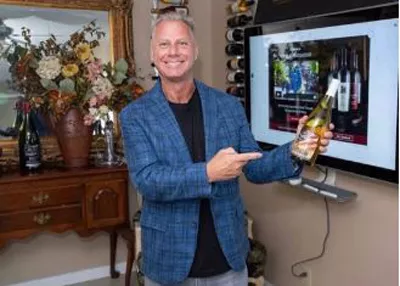 "We are excited to become part of the MDC Marketplace and we are looking forward to the possibilities of expanding our club with such an amazing community.

Our vision is to become the largest wine club in the world bridging the artistry of NFT's, crypto and fine wine. Unlike any other wine club out there, this club is immersed in a world without limitations."
– Brett Hudson, CEO of NFT Wine Club
This exclusive membership lets you own a piece of Napa Valley's vineyard through a digital NFT connection, adding a unique digital dimension to your wine collection. Join a vibrant community of tech and wine enthusiasts.
Enjoy exclusive NFT access and be part of history at the world's first metaverse wine bar, where fine wine and digital artistry combine. It's time to experience the artistry of wine collecting like never before. Join NFT Wine Club and raise your glass to the future of wine, where tradition and technology blend seamlessly.
About MyDailyChoice 
MyDailyChoice is a marketplace where you can discover new brands, shop for your favorite products, and empower your entrepreneurial spirit. Founded by two dynamic entrepreneurs, Josh & Jenna Zwagil, who had a desire to empower individuals by eliminating obstacles and fostering positive change. For more information, please visit www.mydailychoice.com. 
Recommended Distributors MyDailyChoice