Steve & Gina Merritt Awarded LifeWave Global Leaders Highest Personally Sponsored Rank Advancements
November 18, 2023
By Team Business For Home International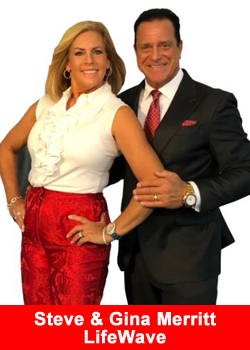 Steve and Gina Merritt are breaking more records in LifeWave!
Meredith Berkich, President of LifeWave, Awards Steve and Gina Merritt LifeWave Global Leaders Highest Personally Sponsored Rank Advancements.
After being involved in the company for just one year the Merritt's are doing it again. Steve and Gina were recently awarded by LifeWave for helping the most personals achieve the highest rank in both North America and the entire World.
LifeWave has been in business for over 19 years. They are open in 75 countries including huge markets like Japan, Taiwan, Malaysia, Singapore, Philippians, and throughout Europe. 
Steve and Gina Merritt in their first year have helped more people on their team hit the highest ranks than any distributor in LifeWave both in North America and around the World. This achievement shows the kind of servant leadership this couple exemplifies. Steve and Gina have helped more personals in their organization to succeed to the highest ranks, and in turn generate more income for their front-line team than anyone else in the company.
That is an amazing feat since everyone had a 19-year head start over the Merritt's. To accomplish this globally with this many countries and markets already open for so many years including most of the Asian market is absolutely astounding.

This is a known pattern for this power couple and not at all surprising for those who know their passion for people. Steve and Gina have only enrolled in two Network Marketing Companies in their 32-year career before LifeWave.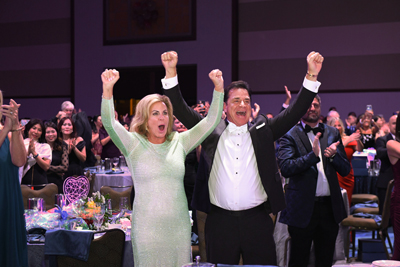 They are known for going into a company, starting from zero, rolling up their shirt sleeves, building organically, and helping the most people Win Big! Over their Network Marketing career, the Merritt's have helped 176 personal friends make a million dollars and more in their organization.   
Steve and Gina credit God's favor, their team product landing page ThisIsItInfo.Com, and a proven system ThisIsItTeam.Com, for the phenomenal results they are experiencing in LifeWave. They prayed and researched for over a year for the right product, opportunity, ownership, as well as God's favor that their friends could be blessed with better health and wealth.  The Merritt's found exactly what they were looking for.

Steve and Gina believe they have found the Best Kept Secret in Network Marketing. They discovered a 19-year-old company that recently launched a product with state-of-the-art technology. It took 10 years of research and $4.5 million to bring the X39 to market which took LifeWave from $20 million to currently a $320 million dollar company over the last 3 years.   

One of the biggest reasons in Steve and Gina's decision to make this important move was finding a product that was not a Me Too or the same as all the other companies have. The X39 was recently patented, its exclusive, and more importantly no other network, or company has this phototherapy technology. Successful network marketers understand the power behind a product-based network, but it's hard to find a company that has a product as unique as what the Merritt's have their hands on with X39.
"The testimonies from X39 are life changing and so emotional. The stories are what sell, and they are growing our business faster than we have ever experienced in our network marketing career. We are at the beginning stages of something that is going to be huge."
Says Gina.

Research on the X39 Technology including the case studies, patents, doctor reviews, and testimonies can be found at ThisIsItInfo.Com. 

Since the Merritt's enrolled in LifeWave, the United States has become the number one country in the company. That really tells you the influence this couple has in the network marketing industry. LifeWave is currently open in 75 countries and expanding. Every international leader around the globe watches to see what companies are experiencing major momentum in America. Once these leaders realize what the Merritt's and their organization have with the X39 technology, expect this company to explode around the World.
The Merritt's have a proven track record for success. They're confident LifeWave will become one of the next billion dollars companies. They are serious about partnering up with the right people and leaders that are praying and searching for an exceptional product and opportunity that will change not only their own lives but also the lives of people they love and care about. 

About LifeWave
Since LifeWave received its Patent for the X39 technology July 2020, the company has experienced explosive growth. LifeWave has grown from 20 million to 320 million dollars in the last 3 years with the United States being their number one market. LifeWave reports it grew 120% from September 2022 to 2023. All this excitement has captured the attention of many Network Marketing leaders around the world. 
The technology behind the X39 is very sophisticated, but the average person can understand how it works. David Schmidt the owner of LifeWave and inventor of X39 has been doing stem cell research since 2008 and whether the use of pulsed electromagnetic fields could have beneficial effects. David has over 130 Patents and has performed many case studies on LifeWave's X39 patch technology. To research X39 case studies, doctor reviews, patents, and testimonies go to ThisIsItinfo.com.
Recommended Distributors LifeWave