Elepreneur - Overview (US)
Review score:
Revenue Difference: +4800%
Latest Company News
Top Leader Melissa Johnson Achieves Crown Ambassador Rank At Elepreneurs
May 13, 2019
Elevating happiness in the lives of others is a core component of the Elepreneurs community, and it's something to which Melissa Grant Johnson can attest. A senior sales executive from Mississippi, Melissa also works part-time as ...
Read more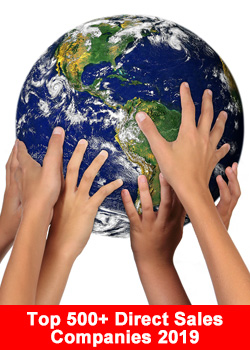 The 500+ Largest Direct Sales Companies In The World 2019
May 9, 2019
This list is in $USA and in real time, meaning if we validate / add / adjust the revenue for a company this list will be updated and the ranking will change instantly. Below figures are "What ...
Read more