Elepreneurs - Overview (US)
Review score:
Since viewing this page: N/A
Latest Company News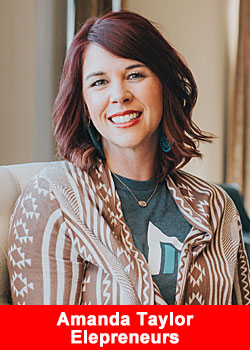 Amanda Taylor Achieves Royal Black Diamond Status At Elepreneurs
October 21, 2020
Bowling Green, Kentucky, resident Amanda Taylor says that before she joined Elepreneurs she was never really a goal-oriented person. "I just didn't think that way, didn't know what mindset or self-development was," she explains. "I just ...
Read more
Elepreneurs' Clare Holbrook Wins Stevie Award For Women In Business
October 15, 2020
Elepreneurs Chief Marketing Officer, Clare Holbrook, has been named the winner of a Silver Stevie® Award in the Female Executive of the Year – Consumer Products –11 to 2,500 Employees category. "We are so happy that ...
Read more