Herbalife - Overview (US)
Review score:
Latest Company News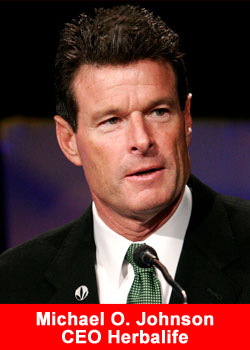 Herbalife Fires Richard Goudis – Michael Johnson Will Reassume The Role Of CEO
January 9, 2019
The Board of Directors of Herbalife Nutrition Ltd. ("Board") announced today that effective immediately, Michael O. Johnson, the Company's Executive Chairman, who led Herbalife Nutrition Ltd.("Company") as its Chief Executive Officer from 2003 to 2017, will reassume ...
Read more
The 500 Largest Direct Sales Companies In The World 2019
January 3, 2019
Based on 2018 revenue, which will available in the coming months. This list is WORK IN PROGRESS, do not say "company X is nr. X, because it will change, we will expand the list when the ...
Read more