Herbalife - Overview (US)
Review score:
Latest Company News
10,000+ Network Marketing Professionals Voted For Their Favourite Leader
November 1, 2019
And counting 🙂 The poll closes 7 November 2019 at 6 pm European Standard Time. Most likely Dexter Yager (1939 – 2019) has been the Nr. 1 Network Marketing Top leader in the world, generating for ...
Read more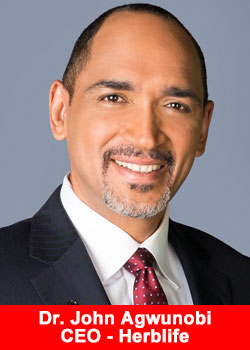 Herbalife – John Agwunobi to Become CEO, John DeSimone To Become President
October 30, 2019
The Board of Directors of Herbalife Nutrition Ltd. (NYSE: HLF) today announced that John Agwunobi, Co-President and Chief Health and Nutrition Officer, will become Chief Executive Officer, effective March 30, 2020. At that time, John DeSimone, ...
Read more