MyDailyChoice - Overview (US)
Review score:
Revenue Difference: +1329%
Latest Company News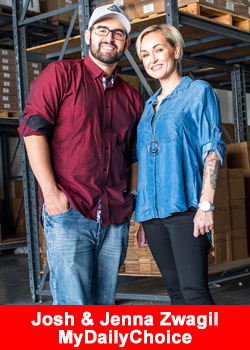 Jenna Zwagil – MyDailyChoice – Built A Following With Total Authenticity
April 2, 2019
No one can deny that the success of MyDailyChoice and HempWorx is only possible because of the passionate following that Jenna Zwagil has built. She has brought together a community of people who are dedicated to ...
Read more
Barb Miller Aims To Achieve Master Affiliate Rank With MyDailyChoice
March 27, 2019
Barb Miller is a committed MyDaily Choice distributor living in North America, this is what she had to say: How long have you been an Affiliatewith MyDaily Choice? It's hard to believe that it's already been ...
Read more