Optavia – Medifast - Overview (US)
Latest Company News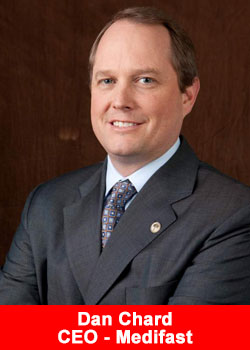 Optavia – Medifast Q3 Sales Up 36,5% To $190.1 Million
November 8, 2019
Medifast, Inc. (NYSE: MED), a leading manufacturer and distributor of clinically proven programs and healthy living products, today reported results for the third quarter ended September 30, 2019. Third Quarter 2019 Highlights Compared to Prior-Year Period ...
Read more
10,000+ Network Marketing Professionals Voted For Their Favourite Leader
November 1, 2019
And counting 🙂 The poll closes 7 November 2019 at 6 pm European Standard Time. Most likely Dexter Yager (1939 – 2019) has been the Nr. 1 Network Marketing Top leader in the world, generating for ...
Read more