Latest Company News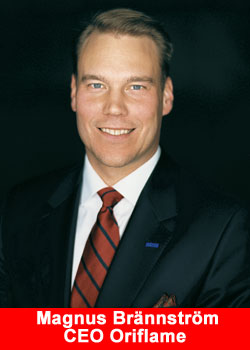 Oriflame Founders Make Offer To Buy Out Swedish Cosmetics Company
May 22, 2019
The founders of Oriflame have made an offer to buy out the shares in the Swedish beauty products company they do not own, valuing the company at 12.9 billion crowns (1.03 billion pounds). Oriflame's main owner, ...
Read more
Oriflame's Co-Founder Jonas Af Jochnick Has Suddenly Passed Away
May 17, 2019
"It is with great sadness that we have received the tragic information that Jonas af Jochnick has passed away.  As late as yesterday, he was in the office full of enthusiasm and ideas for new ...
Read more