Velovita - Overview (US)
Review score:
Est. per year: $1.75 million
Est. since viewing this page: N/A
Disclaimer: While we have used our reasonable efforts to ensure the accuracy of the data used in this website, data should be read as indicative of magnitude rather than exact figures. Business For Home BV has made every attempt to ensure the accuracy and reliability of the information provided on this website.
However, the information is provided "as is" without warranty of any kind. Business For Home BV does not accept any responsibility or liability for the accuracy, content, completeness, legality, or reliability of the information contained on this website. No warranties, promises and/or representations of any kind, expressed or implied, are given as to the nature, standard, accuracy or otherwise of the information provided in this website nor to the suitability or otherwise of the information to your particular circumstances.
Latest Company News
Mompreneur Extraordinaire Jen Keller Joins Velovita
December 8, 2021
As an adoption advocate, mother of 8, and grandma to 3, Jen Keller is a busy Mompreneur on her 4th generation working-crop farm in rural Kansas. Before her days in direct sales, Jen worked as a ...
Read more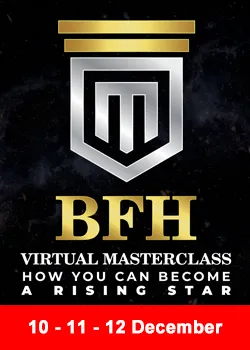 MLM Masterclass "How You Can Become A Rising Star"
December 5, 2021
This is the link to login with your TICKET CODE 10-11-12 December: https://live.ticketfactory.io/login NEXT LEVEL MASTERCLASS 35+ International Top Speakers, Coaches, Mentors and Rising Stars! 10 – 11 – 12 December  2021 4:00 pm – ...
Read more