Organo Gold On Track To 1 Million Distributors
After publishing the Organo Gold Top Earner ranks many Direct Selling professionals commented about the height of the earnings for the new Organo Gold Top Earners. $2+ million for top distributors as Jose Ardon and John Sachtouras as $500,000+ for many others.
"Not possible" according to the industry experts. Ted Nuyten visited the Organo Gold Convention in Las Vegas USA, an event with a $2 million budget, to get first hand information and documented facts.
The fast rise of Organo Gold is far above industry average. Started in June 2008, when Global Master Distributor Shane Morand sold his first box of coffee, Organo Gold quickly got off in the USA and Canada and is on track to 1 million distributors in 2015 and est. $800+ million revenue.
Organo Gold is in exponential Growth and Momentum , the "Holy Grail" of Network marketing. The chemistry between founder Bernie Chua – CEO, Shane Morand- Global Master Distributor and Holton Buggs – VP Sales has been the foundation of fantastic sales results. The Organo Gold slogans: "It's EASY, It's SIMPLE, It's COFFEE" and "Do You Know Anybody Who Drink Coffee Or Chocolate?" is marketing wise an hole-in-one.
Sky High Momentum

12,000 – 14,000 distributors visited the MGM Grand Arena in Las Vegas, USA. A large number of Spanish native speaking representatives made it a bi-lingual experience.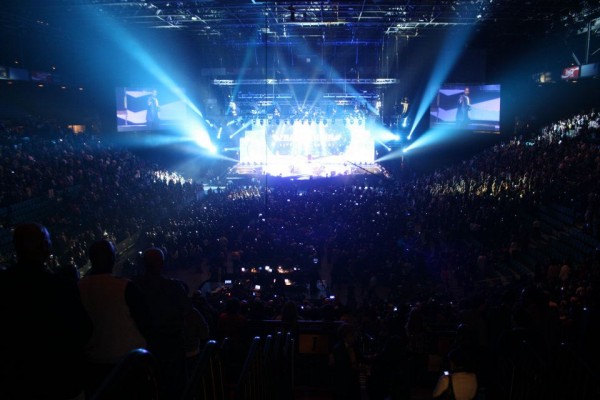 Fast Foreign Expansion

Organo Gold is open, or will be opening: USA, Canada, The EU, Brazil, Ecuador, Chilli, Taiwan, Philippines, Malaysia, Mexico, Jamaica, Peru, Dominican Republic, UK, Japan. We expect the company basically opening all major MLM markets in the world sooner or later. The strategy to open fast markets contributes towards