Jeff Long Review
February 23, 2010
By Team Business For Home
[private_platinum]
You can post your review here for above person. 5 Stars is a Topscore, No (Zero) Stars is the lowest score. Push on above link. Under the Submit Comment button you find the ratings you can give.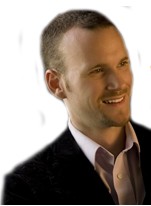 Jeff Long is mentioned as Phil Piccolo's Super Recruiter by sponsoring approx. 850 members into D.N.A. also known as Data Network Affiliates.
Some information about Jeff Long can be found here: https://www.scam.com/showthread.php?t=125228
Jeff Long personal website: www.joinjefflong.com
---
Jeff Long creator of instant capture page and now The Squeeze Page came up with a concept that sounded great. You could create a capture page in an easy manner and make money by getting other people to purchase The squeeze page service / ICP or Instant capture page.
I introduced people and got paid initially and continued to promote it but Jeff Long had some major issues with the system as it pertains to actually paying people. He stopped paying which was a major problem. When they transitioned The Instant capture page to The Squeeze Page, they lost all funds that were due me in that transition and in my opinion, I could not have been the only one this happened to.
When you work hard promoting something and have money due you then you expect to get paid. I received an email from Jeff Long that they had a problem with the transition but that he would pay me asap. I waited… a couple months later, I'm still waiting to get paid
---
[/private_platinum]