Youngevity Acquires BellaMora
June 28, 2011
By Team Business For Home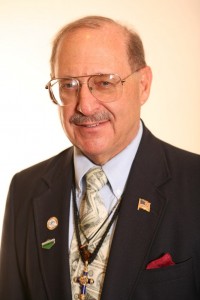 Youngevity Acquires Distributor of Skin Care Products
Announcement follows acquisition of R-Garden just three days ago
SAN DIEGO, Calif., June 27, 2011 /PRNewswire/ — Youngevity Essential Life Sciences (www.youngevity.com), which sells an extensive line of nutritional supplements and health and personal care products, announced today that it has signed a definitive agreement to acquire the distributor base and product line of Bellamora, a Tampa, Florida-based marketer of skin care products. The announcement follows another made just three days ago when Youngevity announced its acquisition of Washington state-based nutritional products company, R-Garden, Inc.
Bringing Bellamora into the Youngevity Family advances our vision of building a large 'consumer cloud' of accounts that will buy, sell, and earn within a powerful new community of commerce, said Youngevity CEO, Steve Wallach. Bellamora adds thousands of new distributors-and their social influence-to our already substantial network of sellers and customers.
Mr. Wallach said acquisitions are central to Youngevity's strategy to grow organically as well as geometrically. With each acquisition, Youngevity provides a commercial home to current and past direct sellers and their customers, who now have a larger and more varied array of hundreds of products to choose from, including the world's second most popular commodity, coffee. The Bellamora distributors and customers will become part of the company's DrinkACT (www.DrinkACT.com) division.
For Bellamora sellers, this allows them to enter a strong company and sell not only their own products, but the whole range of Youngevity products, including our JavaFit coffee line. With Bellamora, we add yet another piece of the innovative, global, relationship-based sales structure we are building, Wallach said. Youngevity CFO Chris Nelson said the Bellamora acquisition will be funded from operations.
ABOUT YOUNGEVITY
Youngevity® Essential Life Sciences headquartered in San Diego, CA, is a nutritional company dedicated to improving lifestyles by promoting vibrant health and flourishing economics. The company's mission is to deliver the finest array of technologically advanced, beneficial products available. Founded in 1997 by Drs. Joel Wallach, DVM, ND and Ma Lan, MD as AL Global, Inc., the company adopted the name Youngevity® in 2006. Youngevity is the only network marketing company to have an authorized FDA Health Claim. Dr. Wallach's work has been published in more than 70 peer-reviewed and referenced scientific journals and books. The company operates out of a 65,000 sq. ft. Class A facility and has more than 60 full-time employees.
On June 17, 2011 Youngevity signed a merger agreement with Javalution Coffee Company (JCOF), a fully vertical, Miami-based coffee roasting and distribution company, owner of the direct marketing brand JavaFit and the retail brand Cafe La Rica, as well as the category creator of functional gourmet coffee.
Corporate leadership Youngevity

From left to right: Dr. Ma Lan – Co-Founder, Steve Wallach – CEO, Michelle Wallach – CEO, Wiley Hurt – CEO, Vanessa Hunter – VP of Marketing and Public Relations, Brent Jensen – Vice President of Business Development, Chris Nelson – Chief Financial Officer

SOURCE Youngevity
---
About Bellamora see our previous post https://www.businessforhome.org/2011/03/bellamora-game-over/