Organo Gold In Exponential Growth
July 16, 2011
By Team Business For Home
As confirmed by reliable sources Organo Gold is in Exponential Growth state, signing up approx. 13,000 distributors and customers in June 2011.
Sales at Organo Gold are around $60 million annual and exponential growing. This momentum brings Holton Buggs in the Top 5 Earners in the world while 3 other distributors will be placed in the Top 100.

Nr. 1 Holton Buggs est. $600,000 a month.
Nr. 2 John Sachtouras est. $270,000 a month
Nr. 3 Jose Ardon est. $240,000 a month
Nr. 4 Shane Morand est. $200,000 a month
The company has a combination of a binary compensation plan with an uni-level structure. The Uni-Level with compression has a payout of 32% through 9 level.
The most recent Alexa Ratings of Organo Gold confirms the exponential growth, the website gets more hits then Coca-Cola or Avon's websites.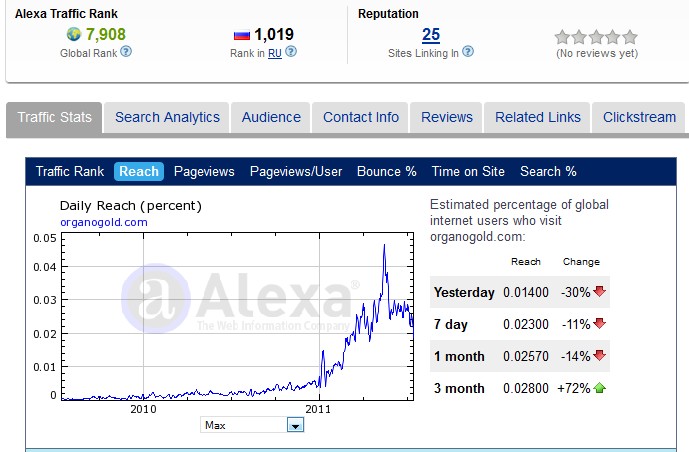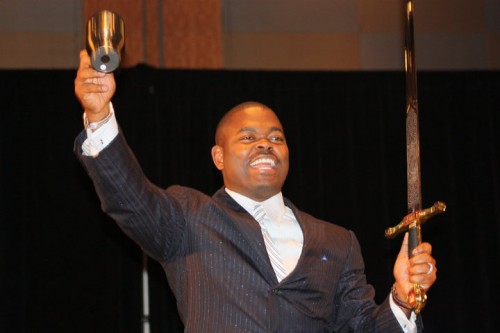 Organo Gold Top Earners



From left to right: Holton Buggs, Edwin Haynes, David Imonitie, Rramon Fulcher, Rod Smith

From left to right: Ed Hartley, Elgie Young, Cosmas Magembe, Sam and Kim Bean, Luis Ventura