Dexter Yager Amway Review
August 6, 2011
By Team Business For Home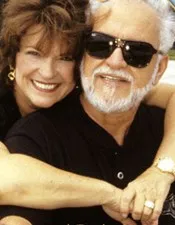 – The Grandfather of Network Marketing –
Don't Let Anybody Steal Your Dream!
Dexter and his wife Birdie can be acclaimed for building the most successful MLM organization in history with Amway, his team spanning more than 40 countries around the world and more than 1 million people. Three sons – Jeff, Doyle, and Steve are also in the Amway business.
In Dexter's downline are Hall of Fame distributors Bill Britt and Tim Foley. Dexter's estimated earnings in 2010- 2011 $12 -14 million.
His distributors sold $2 billion already in 1995. For Yager, 71 year old, success is not unblemished. Dexter is a fascinating character. If you get inside the MLM profession and ask around, every single top earner seems to revere what he has done as a pure demonstration of what can be possible.
After graduating from high school in 1957, Yager took a series of sales jobs. He sold Sears tools, Ford cars and Utica Club beer. It got to the point,'' he once wrote, where I was drinking up to two cases of beer a day.''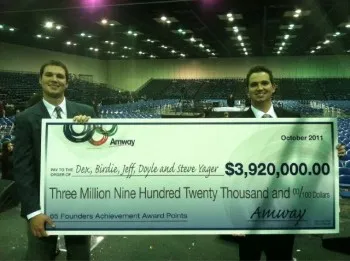 Dexter Yager started his career in the small town of Rome, New York, as a beer salesman. Most of the people in that town were broke, lived paycheck to paycheck, and had no hope of ever getting out of their daily rut at the local mill. Yager says of those early days, We didn't know anybody who had big dreams, or at least, talked about them. Dexter was earning $95 a week before taxes as a car salesman and a brewery representative, while Birdie worked as a key-punch operator at a local Air Force base.
When a relative pitched Amway in 1964, Yager got hooked fast. Amway became my top priority,'' he said once. I ate, slept and breathed the business seven days a week.''
Dexter Yager 1982 – 2008
https://www.youtube.com/watch?v=AYmoAVGx-Zk
He showed the plan virtually every night. In 1969 he moved his growing family and business to Charlotte (USA), where he had a growing distributor base. They became Silver Producers at Amway sooner than anticipated, and Dexter achieved his first goal: he was able to leave his job. On weekends he'd pile his family into a Winnebago and go to rallies. In between he'd show the plan. He was a millionaire by 30 and, over the next decade, pioneered the support network of motivational books and tapes.
Part One of Mike Wallace interview with Dex and Birdie Yager. 1982
https://www.youtube.com/watch?v=sTfPZVqfO5s
Relationships are what Yager says his Amway is all about. If you work just for money, you'll reach a point where you may have enough and you'll let up,'' he once said. We build relationships, and people don't normally quit on people who love them.' I'm writing about things that made the difference in my life,'' he explains. '' . . . Everything in life is selling.'' I have had people tell me I'm materialistic. I say you're either materialistic or you're a nudist.'' Nothing much happens without working to make it happen, he says. If you can accomplish a goal without working, chances are the goal has little value.
I want to help people understand that a dream unrealized is a dream imprisoned by your greatest enemy: fear of failure!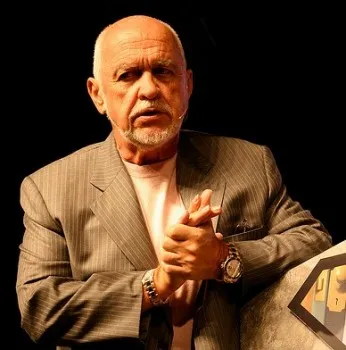 Dexter can be considered 'The Father of Modern MLM' as most of the training and growth systems used in the most successful MLM organizations in the world use systems that have roots in Dexter's training systems.
Dexter also sells cds, books, seminars, and other personal development materials in addition to his affiliation with the Amway Corporation. The estimated profit from his Business Sales Materials is around $20 million. He has one of the largest personal development organizations in the world.
Dexter Yager receiving a bonus check of $3,360,000 in 2006
https://www.youtube.com/watch?v=id_bTw8PQAQ
Steve, Doyle, Jeff, Dexter & Birdie Yager