How To Restore A WordPress Post, A Small Trick
September 26, 2011
By Team Business For Home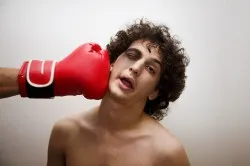 If you have lost a couple of WordPress Posts or WordPress Pages, it happens to the best…. (You forgot to backup a couple of days….), then this might help you to recover the content. Google Cache…

Many people forget in their frustration that Google is taking a snapshot from your post, including the images. If you can remember the name of your post just type that in the google search field and your post shows up.

In my case I had posted a Hall Of Fame for Internet Marketers. A lot of work and when I had a database problem, this post was not in the backup. However you see below picture is still in the Google Cache!


Just copy and paste the content, and you have 100% back, including the tags. Only the images I had to reassign, for some reason the links where not recognized.
Hope this helps you out if you want to recover your WordPress Posts or Pages.