Organo Gold Compensation Plan Review 2011
September 13, 2011
By Team Business For Home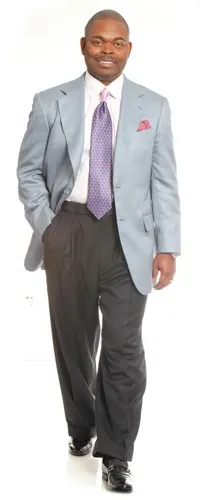 Organo Gold's Top Earners have hit the Hall Of Fame in a short time and many Direct Selling Guru's are wondering how that is possible. Many leaders believe Organo Gold has not the Sales revenue to pay so much. Business For Home have seen Organo Gold distributor back offices under non disclosure. The compensation plan gives an answer how this high income's are possible.
The Top 20 in Organo Gold (OG) earnings an est. [private_platinum] $2,2 million per month. Organo Gold revenue is est. $15 – $18 million per month ($180 – $216 million annual) so the Top 20 earns 14.6% – 12.2% of that Gross Sales Revenue.
OG Compensation Plan has 2 important components, a Binary plan and an Uni-Level part. Roughly 60% of the top distributor earnings are from the Binary and 40% from the Uni-Level.
Summary: The combination of the Binary and the Uni-Level part of the compensation plan and the exponential growth explains the pay out.
The Organo Gold Compensation Plan High Lights
Organo Gold offers 7 ways to earn money.
Retail Profit
Fast Track Bonus
Dual Team Bonus
Uni-Level Bonus
Uni-Level Matching Bonus
Generational Leadership Bonus
Global Pool.
50% of the commissionable volume is paid through the Compensation plan for the Binary part, 80%+ over the Uni-Level part.
Cap: OG has a Dual Team Bonus Cap of $50,000 per week (2.6 million per year) for Crown Distributors and $75,000 ($3.9 million per year) for Crown Ambassador Distributors
Up to 20% on the sales volume of the Pay Leg (Lesser Leg) is paid to an unlimited depth.
A minimum of 300 CV on each leg is required to generate a bonus.
The autoship is $100 ex. freight.

Marketing Associates and Supervisors earn up to 10% of the Pay Leg. Consultants earn up to 15%, and Qualified Sapphires and above earn up to 20%.
Uni-level Bonuses are paid each month from product orders down to 9 levels deep.



Organo Gold Top Producers:
From left to right: Holton Buggs, Edwin Haynes, David Imonitie, Rramon Fulcher, Rod Smith

From left to right: Ed Hartley, Elgie Young, Cosmas Magembe, Sam and Kim Bean, Luis Ventura

[/private_platinum]