Mannatech Q3 2011 Revenue 8% Lower To $50.5 million
November 5, 2011
By Team Business For Home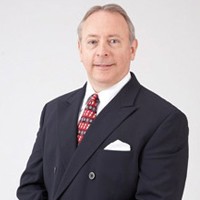 COPPELL, Texas–(BUSINESS WIRE)– Mannatech, Incorporated (NASDAQ: MTEX) today reported for the quarter ended September 30, 2011 net sales of $50.5 million, and a net loss of $3.7 million, or $0.14 per diluted share compared to the 2010 loss of $0.05 per share. Quarterly sales declined $4.4 million or 8.0%, compared to the third quarter of 2010. The net loss increased by $2.4 million for the quarter largely due a tax provision of $0.5 million compared to a benefit of $2.0 million recorded in the third quarter of 2010. The pretax deficit of $3.1 million in the 2011 quarter was better than the prior year period by $0.1 million.
Sales were $152.8 million for the first nine months of 2011, below 2010 by $20.3 million, or 11.7%. The net loss of $13.7 million exceeded last year by $5.8 million reflecting foreign currency translation and tax provision, and the net loss of $0.52 per diluted share was greater than the prior year by $0.22 per diluted share.
New independent Associates and Members totaled 19,949 in the third quarter of 2011, compared to 22,296 in the third quarter of 2010, a decrease of 10.5%. Total independent Associate and Member count based on a 12-month trailing period was approximately 379,000 as of September 30, 2011 as compared to 422,000 as of September 30, 2010.
The restructuring and cost reduction initiatives implemented during the second quarter of 2011 helped to reduce our operating loss for the three months ended September 30, 2011 by $2.7 million as compared to the three months ended June 30, 2011. These results indicate that Mannatech is on track to achieve our projected savings of approximately $12.0 million on an annualized basis and generate positive cash flow in subsequent periods.
Alexa Rankings November 2011, Worldwide rank 54,797