SevenPoint2 Achieves $500,000 In Retail Sales In First Month
November 7, 2011
By Team Business For Home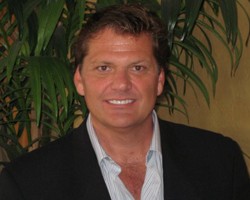 MLM Start up SevenPoint2, has already dashed out of the gate toward a leading position in the network marketing world. The company is led by CEO, Jason Boreyko; Sam Adams, Co-founder and Visionary; and Dr. Howard Cohn, Executive Vice President of Product Development. Collectively, they have been dubbed the A, B, C gurus of network marketing.
Jason co-founded New Vision International, a network marketing company that produced over $1 billion in combined sales and created 40 millionaires. In the process, the company generated over $350 million in commissions for its members.
Sam took an energy and wellness company's sales from just $40,000 a month and catapulted them to $25 million the first year it was under his guidance. Dr. Cohn's background includes developing and testing thousands of nutritional and health products.
Their current vision is to launch a World Wide Alkaline movement, using SevenPoint2 as the vehicle for success.

Jason states, "SevenPoint2 is at the forefront of the pioneering movement in the natural products industry: the areas of alkaline and weight loss products. It took us six months to hit $500,000 in sales with New Vision International and they shot from zero to $9.2 million within the first 13 months.
SevenPoint2 has already produced a whopping $500,000 in retail sales since our official launch on October 1, 2011.
Our goal is to achieve $8.3 million in monthly SevenPoint2 sales by October 31, 2012."

24 people each qualified for a $600 monthly car payment toward earning a white BMW. To certify for their top achievement level, Black Diamond, a distributor must accumulate $150,000 in Group Volume. Top producer Mike Zanardelli accomplished this status within four weeks.
For more information about the company, please visit https://www.sevenpoint2.com.