Max International in Heavy Weather?
December 20, 2011
By Team Business For Home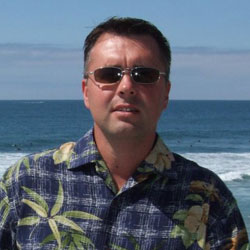 To Max Corporate & Upline:
Effective today, I am formally resigning my position as an Independent Platinum Associate with Max International. After putting 4 years of my life into this company, I can no longer pursue and share with others the Max Business or the Max Products.
This decision is in part based what I believe may be some serious contractual interferences on the part of various Max executives, including but not limited to, interference with the NFL Players Association, the Roman Gabriel III debacle with more than $40,000 in free product being distributed to the field outside the compensation plan, the Sports Dream saga with manipulating volume in the binary tree and the side deals, the Korean organization, and most recently the interference with the Corporate Sponsorship of the Philippine National Team resulting in no volume in the organization and then the duplication of that organization in another binary leg.
I also have serious questions about the existence of the touted clinical studies on MaxGXL, the exclusivity issue of MaxGXL, no apparent government recognized safety tests on various products (including but not limited to GRAS certification on Riboceine®), the "prevention of diseases" wording in the Cellgevity trademark, the promised infomercials and leads that never happened, the Max 1-A-Day car promotion that was never honored, the termination of associates without following Max Corporate's own Policy and Procedures, defaming of past Corporate employees, and various family members of several Max Corporate Officers being inserted in the tree.
Further, I am also dismayed at the lackadaisical rejection by Max of our recent attempt to acquire an interest in Max in conjunction with School of the Legends.
As you are aware, I made every positive attempt to resolve the issues above over the past year and as mentioned above, I even pursued a re-branding of Max with a potential partial buyout in August & September of 2011, that in my opinion could have changed this company's image in a major positive way. However, all my personal attempts to resolve these issues have fallen short.
As I result I feel that I am left with no choice but to submit this resignation from Max, and wish the friends and families who remain with it the best of luck.
Max International Associate ID #29822