Organo Gold On Track To 1 Million Distributors
January 12, 2012
By Team Business For Home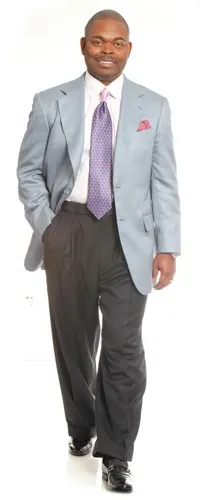 After publishing the Organo Gold Top Earner ranks many Direct Selling professionals commented about the height of the earnings for the new Organo Gold Top Earners. $2+ million for top distributors as Jose Ardon and John Sachtouras as $500,000+ for many others.
Not possible according to the industry experts. Ted Nuyten visited the Organo Gold Convention in Las Vegas USA, an event with a $2 million budget, to get first hand information and documented facts.
The fast rise of Organo Gold is far above industry average. Started in June 2008, when Global Master Distributor Shane Morand sold his first box of coffee, Organo Gold quickly got off in the USA and Canada and is on track to 1 million distributors in 2015 and est. $800+ million revenue.
Organo Gold is in exponential Growth and Momentum , the Holy Grail of Network marketing. The chemistry between founder Bernie Chua – CEO, Shane Morand- Global Master Distributor and Holton Buggs – VP Sales has been the foundation of fantastic sales results. The Organo Gold slogans: It's EASY, It's SIMPLE, It's COFFEE and Do You Know Anybody Who Drink Coffee Or Chocolate? is marketing wise an hole-in-one.
Sky High Momentum

12,000 – 14,000 distributors visited the MGM Grand Arena in Las Vegas, USA. A large number of Spanish native speaking representatives made it a bi-lingual experience.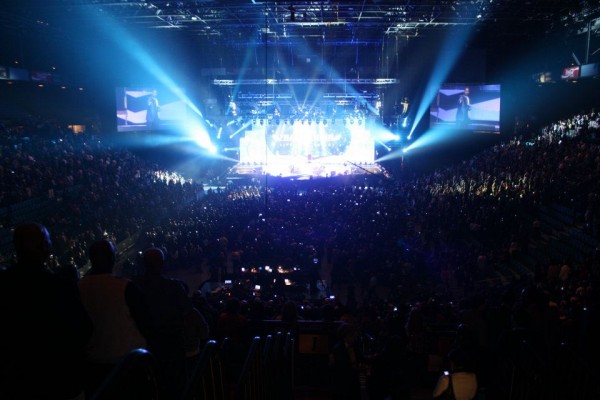 Fast Foreign Expansion

Organo Gold is open, or will be opening: USA, Canada, The EU, Brazil, Ecuador, Chilli, Taiwan, Philippines, Malaysia, Mexico, Jamaica, Peru, Dominican Republic, UK, Japan. We expect the company basically opening all major MLM markets in the world sooner or later. The strategy to open fast markets contributes towards the high momentum.
Organo Gold Recognition

If a Organo Gold distributor receive in public a check it means he/she has earned in 12 consecutive months that amount + in commissions.
The Ganoderma in Organo Gold Coffee

For over 4000 years Ganoderma Lucidum has been recognized by Chinese medical professionals as the highest ranked of all herbs found in the Chinese Pharmacopoeia. The Chinese name for Ganoderma is Lingzhi, means "spiritual potency". The Japanese name for Ganoderma is Reishi and is regarded as the King of Herbs.
Dr. Shi-Jean Lee,the most famous Chinese medical doctor of the Ming Dynasty, strongly endorsed the effectiveness of Ganoderma in his famous book, Ban Chao Gang Moo ("Great Pharmacopoeia"). He stated that the "long-term taking of Ganoderma (Reishi) (Lingzhi) will build a strong, healthy body and assure a long life."
Natural Log

vs.

Plastic Bag

Ganoderma

Now there are many companies around the world attempting to harvest Ganoderma but BEFORE you purchase Ganoderma there are a few simple things things you need to know so you do not get fooled by cheaper imitations or artificial Gannoderma. Take a few seconds here to understand the difference between Natural Log Harvested Ganoderma and Plastic Bag Harvested Ganoderma.

Now most Ganoderma available around the world is the "Plastic Bag" variety and you need to know Natural Log Harvested Ganoderma is MUCH more potent and effective because it is harvested in accordance to the laws of pure Nature… if you can find a 100% Certified OrGanic Log Harvested Ganoderma, well you may have just hit the biggest jackpot in your lifetime! Try it TODAY, Your Body will Thank You!

The NEXT thing you want to ask for is the Ganderma Spores. Companies who market "Plastic Bag" Ganoderma do not have the capabilities of producing spores because they harvest the Ganodrma in plastic bags and the natural phenomenon of spores does not occur. Be sure to ask if the Ganoderma is Plastic Bag or Natural Log Harvested and ALWAYS choose the Natural Log variety. It is said that Natural Log Harvest Ganoderma is the Closest thing to Nutritional Perfection found in Nature. So what's that worth?


https://www.youtube.com/watch?v=BPrnfIRN-qw
The OrGano Gold Ganoderma Difference
OrGano Gold is the only Company in North America who has partnered with the largest 100% Certified OrGanic Ganoderma plantations in the world to bring this "Treasure of Life" to the people of the world. OrGano Gold and its partners celebrated the groundbreaking of their $240 million Gano Herb Industrial Park, making it the largest in the world.