Jose Ardon – Organo Gold First Crown Ambasador $5 Million
February 5, 2012
By Team Business For Home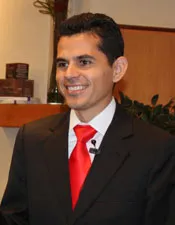 Jose Ardon is Organo Gold's first Crown Ambassador which mean his team did at least $5 million sales revenue in a single month.
This 28 year old ex-contractor in the air conditioning business from Katy – Texas, USA has build in less then 3 year a $60 million annual coffee business.
He already had been involved in network marketing for five years, but was not hitting the ranks that time.
I was looking for a mentor, Jose said. When I met Holton Buggs, I knew he was the leader I wanted to work with. That was the number one reason I joined. I wanted to work with a person like Holton Buggs.
Jose Ardon estimated earnings are $350,000+ per month.