Mannatech Q4 2011 – Revenue Minus 12.8% To $48 Milllion
March 29, 2012
By Team Business For Home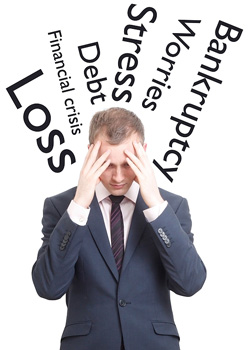 Mannatech Reports Fourth Quarter and Year End Results
Annual net sales for 2011 were $200.7 million, down 12.0% from $228.1 million for the full year 2010
Distributors down from 372,000 in 2011 compared to 403,000 in 2010
Net loss of $7.0 million
COPPELL, Texas, USA March 28, 2012– Mannatech, Incorporated (NASDAQ: MTEX), a leading developer and provider of nutritional supplements and skin care products based on Real Food Technology solutions, today reported a net loss of $7.0 million, or $2.63 per diluted share, for the fourth quarter ending December 31, 2011, compared to net loss of $2.7 million, or $1.04 per diluted share, for the fourth quarter of 2010.
Included in the fourth quarter results was a $2.6 million settlement in the previously disclosed lawsuit with a supplier related to contractual purchase commitments.
Fourth quarter net sales for 2011 were $47.9 million, a decrease of 12.8% compared to $54.9 million in the fourth quarter of 2010. Net sales for United States and Canada declined 14.6% to $23.5 million compared to $27.5 million in the fourth quarter of 2010. International net sales of $24.4 million decreased 10.9% compared to $27.4 million in the fourth quarter of 2010.
Annual net sales for 2011 were $200.7 million, down 12.0% from $228.1 million for the full year 2010. The company reported a net loss for the full year of $20.7 million, compared to the full year net loss of $10.6 million in 2010. The loss per share, as adjusted for a 1-for-10 reverse stock split, was of $7.80 for the full year 2011 compared to the loss per share of $4.01 for the full year 2010.
Mark Nicholls, Chief Financial Officer, said, "Our losses during 2011 were primarily non-cash in nature as the cash from operations declined $2.9 million in comparison to the net loss of $20.7 million. The largest non-cash item is depreciation associated with the 2007 launch of our Enterprise Resource Planning system. It is anticipated future depreciation expenses will decline during 2012 to historical levels."
Total independent Associates and Members based on a 12-month trailing period was approximately 372,000 as of December 31, 2011 compared to 403,000 as of December 31, 2010. New independent Associates and Members for the full year 2011 were 77,000 compared to 89,000 in 2010.
Mr. Nicholls adds, "During 2011, we continued addressing the challenges from an overall reduction in recruiting. In June 2011, we announced a restructuring of our U.S. operations and elimination of 98 work force positions. Additionally, as opportunities were identified, other operating costs were reduced internationally. As a result, we were able to increase cash by $736,000 in the last 6 months of 2011 despite the reduction in revenues."
Dr. Robert Sinnott, CEO & Chief Science Officer, commented, "We launched five new countries, including Mexico, during 2011. We launched sales and marketing initiatives designed to support our Associates in growing their businesses at our annual MannaQuest event in Seattle. We continue to support the accelerating growth of our business among ethnic markets, particularly the Chinese and Korean ethnic markets in Canada and the United States. We also introduced our Omega-3 with Vitamin D3 supplement to our customers. We believe these activities, along with the collaborative research being conducted on our products, continue to add value to the company."
About Mannatech
Mannatech, Incorporated, develops high-quality health, weight and fitness, and skin care products that are based on the solid foundation of nutritional science and development standards. Mannatech is dedicated to its platform of Social Entrepreneurship based on the foundation of promoting, aiding and optimizing nutrition where it is needed most around the world.
Mannatech's proprietary products are available through independent sales Associates around the globe including the United States, Canada, South Africa, Namibia, Australia, New Zealand, Austria, Denmark, Germany, Norway, Sweden, the Netherlands, the United Kingdom, Japan, Taiwan, Singapore, Estonia, Finland, the Republic of Ireland, Czech Republic, the Republic of Korea and Mexico. For more information, visit Mannatech.com.
MANNATECH: Sales Chart