Organo Gold – John Sachtouras Hits $400,000+ A Month
March 15, 2012
By Team Business For Home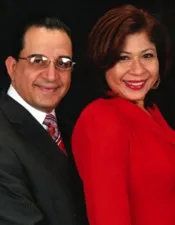 John Sachtouras is a rising star in the MLM industry. His income hits $400,000+ per month. Seems he just invested in a brand new Rolls Royce.
John and Blanca Sachtouras are living in Richmond, Texas, USA and recently moved to a 7,058-square-foot house. John and Blanca are with Coffee Direct Seller Organo Gold since June 2009 and are top earners both in the company as in the Direct Selling industry.
It only took them 90 days to reach Diamond Consultants, one of the top positions within the compensation plan, Blue Diamonds in 6 months, Black Diamonds in 15 Months and Crown Diamonds in 2011. Their estimated earnings are as of March 2012 $400,000+ per month and build a gigantic distributorship in just 2,5 short years.