Randy Schroeder – Monavie President Interview
April 5, 2012
By Team Business For Home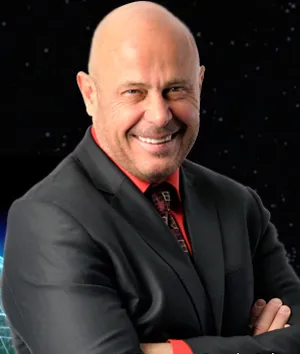 Randy Schroeder is a 23-year veteran of the direct sales industry, having successfully worked as both a distributor and a corporate executive since 1989. He has earned as independent distributor over $30 million over the course of his career in direct selling. Randy is married to Tara and they are living in Safety Harbor, Florida, USA.
He has built successful international organizations with some of the industry's top companies.
After becoming a MonaVie distributor in 2008, Randy achieved the rank of Black Diamond in less than one year.
In 2009, at the invitation of MonaVie Founder, Chairman and CEO Dallin A. Larsen, Schroeder joined the corporate team and became an International Distributor Ambassador. In March 2012 MonaVie appointed Randy Schroeder as President of North America Market.
Ted Nuyten had the honor to interview Randy.
Randy, how did you got involved into Direct Selling as distributor, why were you interested in the Business Model, who sponsored you and is he/she still active?
I was first introduced to the network marketing industry through the back door. I started and owned a weight loss company which was ultimately acquired by Watkins Company, a very old and well established direct selling company. I was then made a member of the board of directors of Watkins. It was in this experience that my eyes began to opened to the possibilities of network marketing.
This was in 1982. Technology had not yet impacted the industry, compensation models were frugal…and the picture not big enough to draw me in…but the seeds of my ultimate involvement were planted at Watkins in 1982-84.
I became a distributor for the first time in 1989. I was introduced by my then attorney, who knew of my dissatisfaction in the brokerage business. He was very part time, I looked past him to other leadership to be taught. That was many years ago….I have since lost touch with that individual. I do not know if he remains involved in our industry.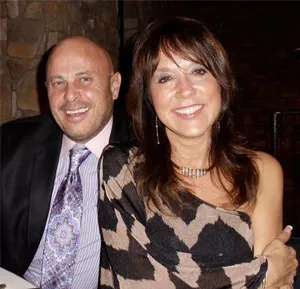 How has your life been changed by this awesome industry?
My life has been impacted for good in nearly every way by this industry. There is of course the financial side. I have earned over $30 million over the course of my career in direct selling. Along the way, I discovered the difference in making money and having money. I learned how to create wealth.
The industry required great growth of me. I have had to confront myself to identify character flaws which stand between me and positive relationships with a broad spectrum of people. I arrived in network marketing as a self centered, ego driven individual. I have worked hard to change…and in many respects have success!
Why were you so successful as distributor, what was your drive?
My distributor success was founded in the belief that there are four simple skills, developable by all, which lead to widespread, not singular success.
They are:
The skill to create and maintain a candidate list, which grows in front of the recruiting member, in both size and quality
The skill to invite…so that the prospect sees the opportunity being offered, rather than the individual offering the opportunity
The knowledge and skill of being able to present the business in a duplicable fashion
The skill of proper followup and getting new members started in an institutionalized way.
Who sponsored you in Monavie and why did you team up with your sponsor?
When I enrolled with MonaVie as a distributor, I was enrolled front line to the company. I had no personal sponsor.
Do you see any cultural difference between building a MLM team in Europe and the USA? Europeans often do not understand the hyped USA style I sometimes hear.
There are significant differences in building the business in Europe vs the USA, but there are more similarities than differences. The four basic skills are universal to any part of the world. The differences are cultural. It is required of a USA leader attempting to integrate himself or herself to the European market, to be willing to set aside USA cultural norms. In Europe, we build a European business with USA roots. We do not attempt to force a USA culture upon the European psyche.
You stepped down as MonaVie distributor to become President of MV Europe, pretty interesting move. Being a field leader is time freedom, residual income, helping others to reach the same level of success, so how came?
I have been personal friends of Dallin and Randy Larsen for many years. They asked me to accept a unique role. My role is a bit of a hybrid. While I am titled as President of Europe, Middle East and North America, I remain independent. I am not an employee of Mona Vie. The freedoms of self employment coupled with the thrill of entrepreneurship I still have and enjoy in my current role. Instead of being paid on my downline only, I now benefit from the growth and success of the entire region. It is a mix that works for me and which invigorates me.
Where do you see your strength as MV President, what can the field expect?
I believe that the combination of my unique experiences can be well utilized in the current role. I have been a recruiting distributor for over two decades. I know what that feels like, what the needs are, and what the causes are of most frustrations. The past three years of my hybrid role, now expanding have prepared me well to act in an administrative capacity, while keeping alive and vibrant a spirit of entrepreneurship.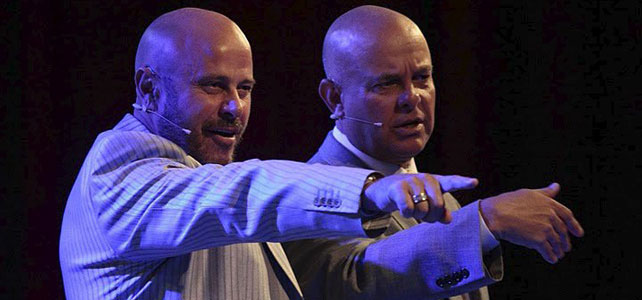 As a network marketing company, are you actually feeling the effects of the current economic crisis?
The current economic crises cuts both ways. The pure consumer is penalized as some products offered by the industry are priced out of reach of those laboring under financial strain. The other side of the equation is that we have vast numbers of people now looking for secondary incomes or full time income replacement. Truly, it is a golden age for our industry.
What is your advice for people who are starting off in Direct Selling or have been active in it for some time?
To those beginning today I would offer the simple advice offered to me years ago: Commit your self to developing the four skills outlined above. Become willing to confront yourself. Identify and work to correct character flaws you have which stand in the way of positive relationships…and work to correct these flaws. And please remember…permanent income requires permanent commitment!
Will MonaVie open more countries in the near future or are you going to introduce new products?
Mona Vie will open additional markets in Europe and elsewhere….but my primary objective at present is for us to present the very best opportunity, and to provide the very best service and support to customers and distributors in each existing market.
About MonaVie
MonaVie is a leading product innovator in the health and wellness category. Starting with the acai berry in 2005, MonaVie has fulfilled its mission to bring the rarest nutritional products to a global market. Its reputation as an innovative leader has been confirmed again with the introduction of its revolutionary new product platform, MonaVie Nutritional Chemistry™, that delivers custom nutrition to meet an individual's unique nutritional needs in an easy-to-use delivery system.
Using the powerful Community CommerceSM business model, MonaVie is effectively providing an opportunity to create a more meaningful life for the 1.8 billion unemployed and underemployed worldwide through a global network of more than one million independent distributors in 21 countries.
Consistent with its vision to generate abundance for people all around the world, MonaVie founded The MORE Project in 2005 as a catalyst to empower disadvantaged individuals to break the cycle of poverty, fear and hopelessness through educational programs and services that restore dignity and provide long-term self-sufficiency. Learn more about MonaVie at www.monavie.com.