Vemma – Harald Maier Hits $85,000+ Per Month
May 25, 2012
By Team Business For Home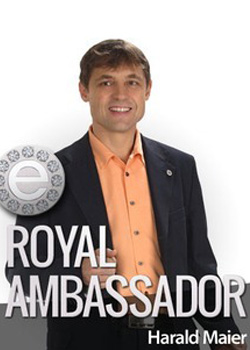 Vemma's European Top Earner Harald Maier enjoys any endeavor that tests his limits, from cycling, parachuting and high-speed motorcycling, to diving and rock climbing. As Vemma Europe's Top Earner, this multiple-time professional cycling champion doesn't appear to be slowing down anytime soon!
After winning more than 200 races in 20 years, you could say Harald likes to win. But he also knows that winning takes more than stamina — it requires strategy. So how did he go from extreme sports pro to Vemma Rock Star?
Harald became a "master networker" in distribution sales and applied his unique strategic and people skills to build a hugely profitable downline. In Maier's words, "For every 10 partners you sign up, only one will stick with the product. So instead of quantity, I look for quality — then it's possible to have 5—7 people stick to the product of those 10 … people with vision, who know from experience that Vemma can improve lives. Belief in the product is the foundation for success."
And the best thing about Harald's story? His success could easily be yours! Find people who want to be a part of Vemma and who are ready to start their Vemma business. BK always says, "If you can't make a sale, make a friend." You never know when the time will be right!
Harald Maier estimated earnings $85,000+ per month.
BK Boreyko and Harald Maier
Harald Maier as Tour de France Professional
The est. earnings for Vemma top earners are as follows:
[private_platinum]
[/private_platinum]