Avon Review 2012
July 3, 2012
By Team Business For Home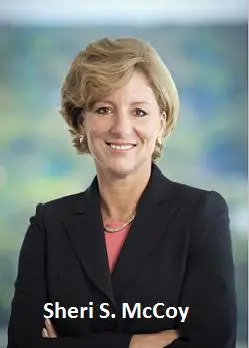 Avon, lead by new CEO Sheri S. McCoy, is the world's largest direct seller and a leading beauty company; annually producing more than $11 billion in revenue while supporting 6.4 million Representatives in 140 countries worldwide.
Avon was founded in New York City in 1886 by David H. McConnell, a visionary leader who provided female sales agents with economic opportunity 34 years before they had the right to vote in the U.S. He also made the commitment that his company would contribute to the well-being of society and the environment in which it functions.
Its product line includes beauty, fashion and home products, with such well-recognized brand names as Avon Color, ANEW, Skin-So-Soft, Advance Techniques, Avon Naturals and mark. More products carry the Avon name than any other brand in the world.
Avon strives to be an industry leader in many facets of corporate responsibility. Avon have raised and donated more than U.S. $800 million worldwide, making the Avon Foundation the world's largest corporate-supported foundation focused solely on women's causes.
Avon is high rankes in the Top Direct Selling Companies Poll 2012
Avon Products
Avon products are centered on Beauty, Fashion, and Skin Care. Its product line includes Fragrance, Skincare, Hair Care, Personal Care, Fashion, and Jewelry. Everyday, Avon brings beauty to the lives of women all over the world. At Avon, beauty means finding the right lipstick shade for a customer; providing an earnings opportunity so a woman can support her family; and enabling a woman to get her first mammogram.
Beauty is about women looking and feeling their best. It's about championing economic empowerment and improving the lives of women around the world.
Avon Compensation Plan
Party Plan, according to Avon the Total Potential Annual Earnings are $150,000+.
There are two ways to earn money as an Avon Representative: by selling products or – through the Sales Leadership program – by selling products while recruiting others. The higher your campaign (selling cycle) sales are, the greater the percentage you will earn on those sales. Sales Leaders, Representatives who sell and recruit, earn money based on their personal sales plus their recruits' sales, with a similar progressive earnings structure applied.
Share Avon's opportunity with everyone. Anyone who wants to become a Leadership Representative should: Partner with their District sales Manager or Upline Representative to learn how to execute the "power of 3" to develop customers and Prospects.
Refer to the Fast Start Flyer in the Appointment Kit for the steps you need to take to achieve up to $85 in bonuses within your first 4 campaigns as a leadership Representative. All Leadership Representatives are responsible for personally recruiting and appointing their 1st Generation, and training and mentoring their entire Unit. Earn an additional 2% on the total Unit Net Sales of each 1st Generation Executive Unit Leader's Unit. Also eligible for an Executive cash bonus to defray the cost of a car or other expenses.
Leadership
Avon's way of compensating those who not only sell and service Customers successfully, but recruit, train and help others to do the same. Leadership is the opportunity for all Representatives who want to change their lives for the better.
Unit leader (Recruit 5 new Representatives). In 2008, top Unit Leaders earned between $500 and $1,300.
Advanced Unit Leader (Develop 3 Unit leaders). In 2008, top advanced Unit leaders earned between $1,000 and $2,600.
Executive Unit Leader (Develop 6 Unit Leader). In 2008, top Executive Unit Leaders earned between $20,000 and up.
Senior Executive Unit Leader (Develop 6 Unit leaders /2 Executive Unit Leaders). In 2008, Senior Executive Unit Leaders earned between $19,000+. Personally sell $10,000 (Award Sales) per year and personally recruit train and motivate 10 others to do exactly the same thing.
Leadership Awards
1st Generation:10 Avon Representatives, $100,000 Award Sales Volume
2nd Generation: 100 Avon Representatives, $1,000,000 Award sales Volume
3rd Generation: 1,000 Avon Representative, $10,000,000 Award Sales volume
Income disclosure 2009
The 2009 earnings of a typical Avon Leadership Representative after one year, including commissions, bonuses and profit on personal sales are:
36.1% earn 0-$4,999
15.8% earn $5,000 – $6,999
26% earn $7,000 – $11,999,
17.6% earn $12,000 – $29,000
4.4% earn $30,000 and above.
Avon Alexa Rankings: High Global Rank – 3,754 Excellent rankings in the USA – 1,711
Avon Facebook Likes: 703,604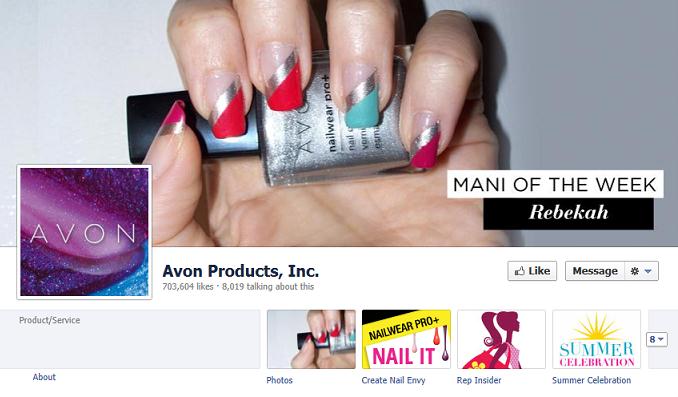 Avon Top Producers:
| | | | |
| --- | --- | --- | --- |
| | | | |
| Simon and Jen James | Lisa Wilber | Erika Ecsedi Woolbright | Leticia Fallis |
| | | | |
| Lisa Monoson | Elizabeth Demas | Karen Blanchard Tucker | Jane Blackston |
The est. earnings for Avon top earners are as follows:
[private_platinum]
[/private_platinum]