Rachel Jackson – ViSalus Hits $130,000 Per Month
July 2, 2012
By Team Business For Home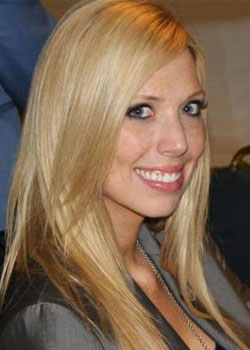 Rachel Jackson – who goes by RJ is a Royal Ambassador in ViSalus, the highest paid female in the company at only 27 years old. Rachel, with the full support of her husband Josh, is based in Houston, Texas, USA, where they raise and show English Bulldogs in their spare time.
As of June 2012 her monthly income is $130,000+ with 6,000+ active promoters and $4+ million monthly revenue.
A college drop out, RJ spent her early job years working retail jobs and running a part-time business as a nutritionist. It was at the age of 21 when Josh introduced her to the direct selling industry.
Her first 4.5 years in the industry were of moderate success, a learning ground as she called it. She settled & joined ViSalus in February 2011.
RJ's success was rapid and viral, with no team transition, she hit the top of the compensation plan in 65 days, and 5 Star Ambassador in 7 months earning a $250,000 bonus paid out over 18 months.
Within 13 months of getting started, they crossed the Million-A-Year mark.