ZeekRewards Closed, Websites Down
August 17, 2012
By Team Business For Home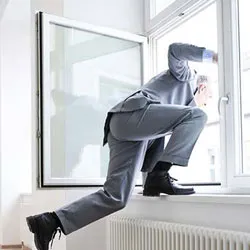 Check this post for regular updates on the Zeek situation!
Zeek is over see : https://www.businessforhome.org/2012/08/sec-shuts-down-zeekrewards-600-million-involved/
Rex Venture Group, which operates the online penny auction site Zeekler.com and affiliates program Zeek Rewards, has closed its headquarters for undisclosed reasons. Currently the websites are offline which is a nightmare for affiliates as for reporters.
A press release is not available.
In my opinion Zeek management has lost control of the situation, a press release could prevent a lot of on going speculation – 200,000+ affiliates are in shock.
The company, known to most as Zeek, posted three signs on the windows of its headquarters at 803 West Center St. in Lexington on Thursday that stated the office will be closed, telling visitors to check the website for more information.
There was no further information available on Zeekler.com or zeekrewards.com. The company also announced it is cancelling its upcoming Red Carpet event, scheduled for Wednesday.
The announcement, made on zeekrewardsnews.com, also advised readers to continue to monitor its websites for more information to be forthcoming.
Paul Burks, chief executive officer of Rex Venture Group, could not be reached for comment. Dr. Clifton Jolley, the company's media representative, also could not be reached. Details about the closing were conflicting on Thursday.
Dozens of people arrived at the company's headquarters throughout the afternoon on Thursday, only to find locked doors and confusion.
Unconfirmed sources said the building was being closed so Zeek could answer inquiries from the Attorney General, made in the form of a Civil Investigative Demand (CID).
According to N.C. General Statutes, a CID is an administrative subpoena that can be issued by the Attorney General whenever there is reason to believe a person, or entity, has information that is relevant to an ongoing investigation.
The Attorney General's office could not be reached for comment on Thursday.
Update – Rod Cook, MLM Watchdog comments as follows:
The North Carolina Attorney General's Consumer Protection Division has done something to cause the website to be shut down because of their investigation. The AG had started a Civil Investigative Demand, that rarely doesn't shut a company down. Normally the AG will get a Temporary Restraing Order (TRO) to to lock doors and shut down commerce. No court action on the AG's website so we don't know if the shut doors & missing URL was on part of the AG's office or voluntary on Zeek's part. Zeek has not sent out any email information.
Update R. S. Foreman :
I took the initiative to CALL Roy Cooper's office (the North Carolina AG, whoose office issued the CID), I spoke with Gloria in Consumer Affairs, who said their switchboard has been lit up since opening their doors at 8:00 AM. She spoke on behalf of the AG and their office, and emphatically stated that in no way did they shut down Rex Venture Group, Zeekler, or ZeekRewards; that their office did NOT confiscate computers, nor did they issue a Cease and Desist Order. They have not scheduled the administrative hearing yet, and are at this stage simply awaiting a reply from Zeek and Rex Venture Group.
Troy Dooly's website is currently down due to heavy traffic, enclosed his video update on the situation:
ZeekRewards Top Producers and est. earnings:
[private_platinum]
| | | | |
| --- | --- | --- | --- |
| | | | |
| Aaron and Shara | Trudy Gilmond | Jerry Napier | Martin Zizi |
| | | | |
| Ove Marcelind | Hezi Hershkovitz | Tissa Godavitarne | Elena Girina |
ZeekRewards Est. Earnings
DISCLAIMER:
The information contained in this website is for general information purposes only. While we endeavour to keep the information up to date and correct, we make no representations or warranties of any kind, express or implied, about the completeness, accuracy, reliability, suitability or availability with respect to the website or the information, products, services, or related graphics contained on the website for any purpose. In no event will we be liable for any loss or damage including without limitation, indirect or consequential loss or damage, or any loss or damage whatsoever arising from loss of data or profits arising out of, or in connection with, the use of this website.
Through this website you are able to link to other websites which are not under the control of Business For Home. We have no control over the nature, content and availability of those sites. The inclusion of any links does not necessarily imply a recommendation or endorse the views expressed within them. Every effort is made to keep the website up and running smoothly. However, Business For Home takes no responsibility for, and will not be liable for, the website being temporarily unavailable due to technical issues beyond our control.
[/private_platinum]