ZeekRewards Under Attack
August 5, 2012
By Team Business For Home
Recently Business For Home got many questions if ZeekRewards is legit. Zeek Rewards has become a very large company getting ever-increasing attention, see below graph. Seems the company is attacked by many false rumors.
MLM compensation plans can be complex and in many countries you have different Direct Selling laws than the USA. Sometimes very academic discussions for pro's.
Herbalife had problems in Belgium for silly reasons, as Xango in Italy, MonaVie in Germany, Agel in Switzerland, Amway in the UK. A minor change in a compensation plan can be enough to be legit again.
As a distributor you have to do your own due diligence.
ZeekRewards is stating: We have professionals working 24/7 to do everything technologically and legally possible to support you.
Check out our interview with Dawn Wright Olivares and the ZeekRewards Review 2012.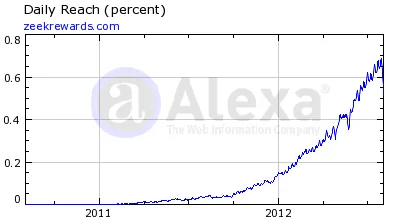 Greg Caldwell, COO ZeekRewards has responded on new false rumors as follows: [private_platinum]
Rex Venture Group, LLC, discovered an internal memo circulating in the North Carolina Credit Unions that was at once unfavorable to Zeek Rewards and false. Unfortunately, not only was it being circulated internally, but a number of tellers were distributing it to Zeek Affiliates attempting to access their personal accounts in order to get a money order or cashier's check with which to purchase bids.
(Essentially, the memo was a rehash of a number of the unsupported criticisms we've already seen posted on the Internet by self-appointed critics with no standing in the professional community. In other words, it was completely false.)
Zeek Rewards policy is to act quickly to support the Zeek reputation and the future of your business. Upon learning of the memo slandering Zeek, I called the head of Risk Management to track down the origin of the memo. Upon being discovered, the person responsible admitted he really didn't know anything about the laws regarding direct selling or how to identify a legitimate network marketing company or opportunity. Like all our critics, he was behaving unprofessionally by acting on false information.
We intervened, shut down the misinformation at its source, and that would have been that…were it not for the inappropriate action of one of our own Affiliates who posted the memo online where it has been picked up and is now being used by our critics.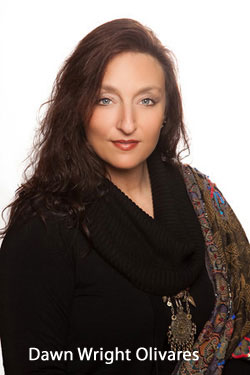 Sometimes, folks, we are our own worst enemy. But there are several good lessons to be learned:
1. If you have a question about some rumor or something someone else is alleging, DON'T fan the flames by retelling or publishing the rumor! There are channels to follow.
Check with your upline or call Affiliate Services. Several responsible, concerned Affiliates brought us copies, along with the names of the tellers and the branches of their Credit Union where the false information was being distributed. And because they followed channels, our attorneys were able to take action on your behalf and accomplish precisely the end we intended.
2. Let the home office do our job so we can better help you do yours. We know there is a lot of "chatter" out there. That's why we have professionals working 24/7 to do everything technologically and legally possible to support you.
I won't pretend we will be able to stop all the ZeekHaters—even companies like Apple™ and IBM™ can't keep negative comments off the chat boards, and major MLMs like Herbalife® have many more negative comments on the web than Zeek has (Herbalife stock plummeted by nearly 30% just a month ago because of malicious rumors!)—but we have campaigns underway that I'll be telling you more about in the near future that will begin getting the Zeek word out. And you will see the Internet atmosphere beginning to improve.
3. It's counter-productive for Affiliates to fan the flames of issues that are the proper responsibility of Zeek Corporate…and it's a violation of the Zeek Policies and Procedures for which violators will be held responsible.
Zeek Rewards has become a very large company getting ever-increasing attention. We always will fulfill our professional responsibility to you, and every Affiliate must follow professional protocols and not interfere with Corporate responses.
When Affiliates act outside their authority, the results always are bad. When we all do the jobs we do best—whether in the home office or as Affiliates sharing the message and opportunity of Zeek Rewards—the outcome inevitably is GREAT! [/private_platinum]