The Best MLM – Network Marketing Sales Pitch
October 2, 2012
By Team Business For Home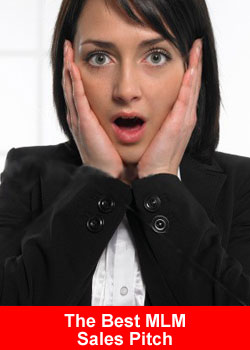 Every MLM professional received them, horrible sales pitches which make you wonder what idiot send them to you….
As a lot of people struggle with producing a great MLM – Network Marketing sales pitch and to uplift the credibility of the Direct Selling industry we organize a SALES PITCH CONTEST.
What is a sales pitch? According to Wikipedia:
A sales pitch is a planned presentation of a product or service designed to initiate and close a sale of the same product or service.
A sales pitch is essentially designed to be either an introduction of a product or service to an audience who knows nothing about it, or a descriptive expansion of a product or service that an audience has already expressed interest in.
Sales professionals prepare and give a sales pitch, which can be either formal or informal, and might be delivered in any number of ways.
The rules:
The Prices:
The writers of the 3 best MLM – Network Marketing Sales Pitches, are offered an interview which we will send out to 26,000+ worldwide subscribers, worth $975.
A short sample of a generic MLM Sales Pitch:
---
Hallo Maria,
I would like to give you a short phone call as I am involved in an interesting business opportunity with great potential and I am looking for a serious partner to expand this business.
Are you open for information, what time would be the best to call you?
Best regards,
John
---
Please send in your pitch below using either Facebook or wordpress comments.