Onyx Coale – Top Earner Retires from Monavie
January 14, 2013
By Team Business For Home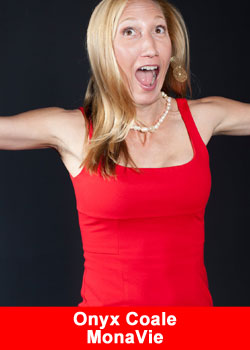 Onyx Coale is a Presidential Black Diamond in Mona Vie and one of the highest paid women in the Direct Selling Industry. Her estimated life time earnings are $17 million in 7 years.
She is a healthy, happy, 46 years young, single mother of three great girls. She loves running on the beach in South Florida, USA, where she resides. She has sold her Mona Vie business.
Onyx:
"Seven years ago, I said, 'yes,' to Mona Vie and network marketing. I fell in love with the business model, the people, and the product," says Onyx Coale. Onyx shares, "My journey has been nothing short of spectacular. I've had the privilege of personally touching lives in the United States, Australia, New Zealand, Malaysia, Singapore, Korea, Thailand, Japan, Romania, Mexico, and India. I have traveled the world and met people who have become some of my closest friends."
"It's been amazing to watch my friendships blossom into teams that span the continents which became my international multi-million dollar businesses," says Onyx. "Many leaders nationally and Internationally have grown from my team. My team has produced multiple Presidential Black Diamonds, multiple Royal Black Diamonds, and many, many Black Diamonds. Millionaires were popping up all over the place."
Onyx went on to say, My greatest joy was to watch thousands of Bronze and Silver level distributors grow within my business. At this level, mom's were able to quit their jobs. Thousands of homes were saved from foreclosure. Hundreds of marriages and relationships were saved. You know, just $1500 a month of extra income solves a lot of money problems."
While I'm at the top of my game as a Presidential Black Diamond and knowing lives have been changed as a result of my work, I feel my work at Mona Vie is complete. I am leaving with a full and grateful heart.
The next chapter of my life is calling. I sold my Mona Vie Distributorship and I just finished writing and publishing my very first book. In my new book, I share the secrets of the new era of MLM that is emerging and how one can capitalize on it.
I am a single mom from South Florida who has learned first hand how anyone with no experience, can say yes to MLM and build an organization that creates millionaires while working from home. IF I can do this…. so can you!!!