Global Hangout Founder Is Bruce Bise
February 21, 2013
By Team Business For Home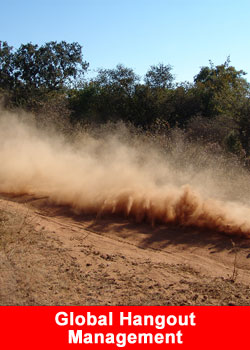 Word in the street, the (co) founder of Global Hangout, a start up is former master distributor My Shopping Genie – Bruce Bise who has a very controversial background.
My shopping genie closed down leaving a lot of people with unpaid checks in 2012…..
About Global hangout:
Our Mission – "Build more Value than You Capture"
At Global Hangout we build our value by promoting and implementing big ideas instead of just being limited by our own technology. Many technologies start off with a burst of idealism and opportunity but over time they shut down and become less friendly to innovation and new ideas. Over time the successful companies are measured by the price customers are willing to pay versus the value delivered.
Our Product
Global Hangout's Product is built completely opposite of the closed guarded philosophy found in most technology Companies. The Product foundation is built to recognize and bring focus to the needs of our customers. Global Hangout customers will continue to receive new content and productive trainings that that will support any business or cause communication objectives long after the customer's initial activation.
Our Support
Global Hangout recognizes that customer support can be the most important contact a company has with its customers. The Support Staff's mission is to ensure that the customer's request will be handled with a goal of receiving a "completely satisfied" service rating. At Global Hangout we want the Company to Customer relationship to grow for years after the product was purchased.
The Management & Support Team
Our management team is composed of experienced business leaders and technology developers that have established business protocols that will support the Company's growth objectives and the products emerging technology while providing world class service.