Vemma – $19.1 Million In April 2013 In Revenue – 28,000 New Sign Up's
by Ted Nuyten on May 8, 2013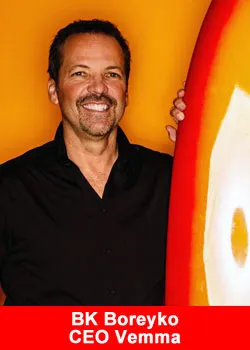 Vemma nutrition company sales figures for 2012 and Worldwide Sales are up 30% to $117 million and up 43% in the USA.
2013 sales have been in Januari 2013, $14 million, February $15 million, March 2013 $18 million and April $19.1 Million
Total $66.1 million sales revenue in the 4 first months.
28,000 new people have joined Vemma in April 2013.
Founded in 2004 by BK Boreyko, Vemma Nutrition Company is rapidly growing as one of the premier industry leaders specializing in premium liquid nutrition.
Every day, thousands of people join the company's mission to make a positive difference in the lives of others through the sharing of the clinically studied Vemma formula.
The Vemma brands, including Verve — a healthy energy drink — coupled with the company's rewarding business opportunity, help people to live a better quality of life, both physically and financially.
Vemma is headquartered in Scottsdale, Arizona, USA and distributes its products through a global network of independent Brand Partners.
Vemma recently announced that Chris Powell will be judging the company's body transformation contest, the Chris Powell 12-Week Bod-e Challenge.
Earlier this year, Chris and Heidi Powell also collaborated with Vemma to create the multiple award-winning Vemma Bod-e App, which walks people through the 12-week program with text reminders, video tips, suggested recipes, and an online trainer to keep users motivated and engaged every step of the way.
Vemma Top Earners, the est. earnings are as follows:
The other part of this content is protected for Platinum members only, you need a SUBSCRIPTION.