Sanaz Hooman – VP Global Wealth Trade Interview
August 30, 2013
By Team Business For Home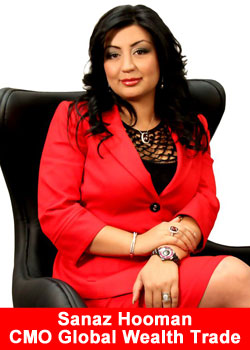 Raised in Toronto, Canada Sanaz Hooman comes from a family of entrepreneurs all with the same dedication and determination to reach the top regardless how challenging the journey. She has overcome language and cultural barriers along the way having immigrated to Toronto as a young lady.
She is Vice President of Product Development and Design for Global Wealth Trade Corporation, and Network Marketing professional pur sang, leading teams of ten thousands of members all around the world.
Sanaz started her career as an entrepreneur at the young age of 19 when she started her own manufacturing facility for the embroidery of clothing, and was also a buyer for major brands and companies worldwide.
With an educational background in International Business and Marketing, along with her experience in direct sales, traditional business, and over 10 years of experience in retail fashion, Sanaz Hooman has been able to foresee the future in her industry, and ensure her personal success, along with the success of the company that she so proudly represents.
Sanaz is currently working side by side with the CEO, Founder, and visionary of Global Wealth Trade Corporation, Ramin Mesgarlou, to ensure that FERI becomes the largest luxury fashion designer house in the world, and to reach the company's vision of hitting $1 billion in annual sales by 2015.
Ted Nuyten had the honor to Interview Sanaz Hooman.
Sanaz, how did you got involved in Network Marketing, who invited you?
I was invited by a spa owner who was looking to add another stream of income to her life and she asked me to look at her new business venture and my opinion and that was it.
Once I saw that I could start a part time business with a low overhead I immediately got started and have never looked back.
| | |
| --- | --- |
| | |
| Recognition | Fun In Italy |
| | |
You have build large teams, why are you successfull?
In direct sales you have to be patients and persistent. you cannot give up. Most people join the industry to gain financial freedom. Reaching that doesn't happen overnight give it all you got.
Treat it as a profession and not a hobby, and I assure you if you have the right product and compensation plan you will be successful and hit the targets you're looking for.
Remember you are in business for yourself but not by yourself, helping your team reach success will ultimately help you be successful.
Sanaz Hooman Presents
https://www.youtube.com/watch?v=hysJdph-c5U&feature=share&list=TLuboqkgjkdTA
Who have been your mentors or inspirators?
I have had some great mentors, The first are my parents. I have been so blessed to be taught about business and perseverance. Another person I really Look up to is Oprah Winfrey.
When I started in the industry I looked up to Mark Yarnell, I read his books and educated myself with his tools.
Last but not least my friend and business partner Ramin Mesgarlou who has taught me so much about the industry and compensation plans.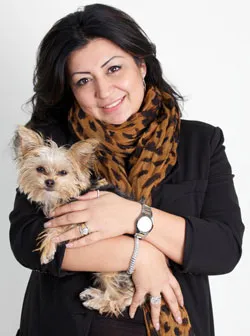 What is the one thing that has contributed the most to you attaining the level of success that you have thus far?
I never gave up, I didn't wait to see what my team was doing or who was on holidays, or who was sponsoring.
My Motto is, I am building a business, I put in the hours, I did calls, meeting, 3 ways, home shows, presentations, you name it. I was all in!
How do you overcome objections?
The key to overcoming objection is to not take it personal. In My opinion if someone has an objection they are interested in finding out more, take the time to answer and give them the fact that they need. Our company has many tool amd video to be able to assist our Luxury consultant to overcome objections.
Currently you have a corporate role, do you miss the field work?
I love my corporate role, But I sure miss the fieldwork, The travels, the friends you meet, the team building events you do. The inspiration you give others and most importantly helping others.
Any tip for a newbie in Network Marketing?
If you are getting started in the industry, Treat it as a business, educate yourself on the industry , if you get a couple of no's don't give up, It just mean that the business is not for them.
Treat it as a business and not a hobby, be persistent.
What are your plans for the future?
To build a Billion $$$ Empire with Global Wealth Trade, We are looking for leaders to join the Journey towards the billion!! We have all the ingredients to build success and hit a financial home run. In this journey we will create many millionaires!!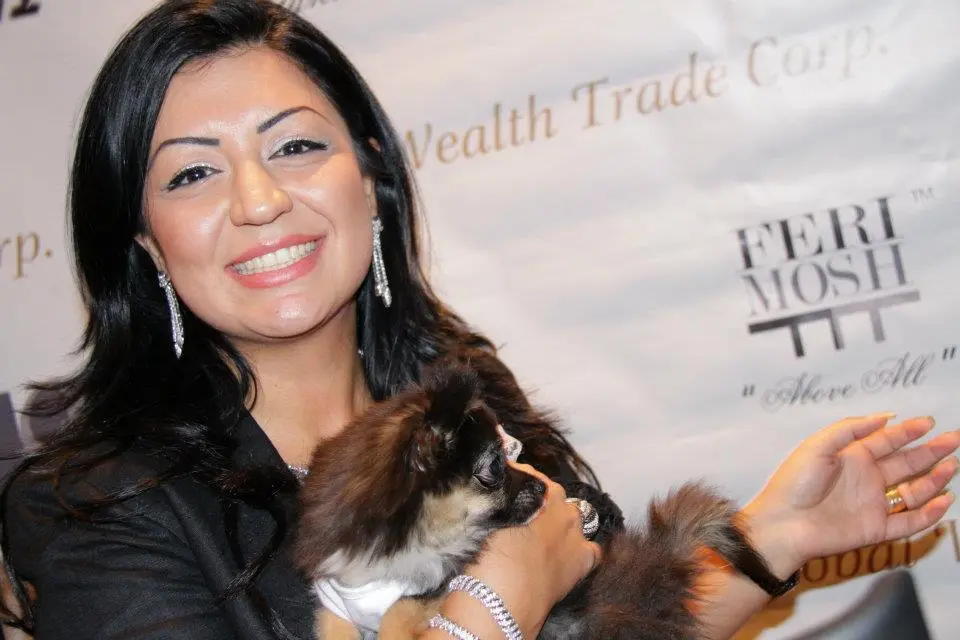 To describe Sanaz in one word is a challenge as she has all of the qualities of a successful business woman, entrepreneur, and mentor extraordinaire. She is driven, passionate & committed to GWT and its members. Sanaz is truly dedicated to helping others reach their goals and financial independence, and has helped many people already achieve tremendous success with GWT.
She is a true leader in her industry and has been featured in many publications. Sanaz was honored in the worldwide publication of Networking Times as a Master Networker for her contribution to the direct sales profession, written about in Oprah's WOW – Women of Wealth magazine – as a power figure to women around the world – Ted Nuyten .